This roleplay character belongs to Grace King (tumblr)
and he can be found here.



Lasse "Las" Matias Sipinäinen Weasley (né Karppinen)
Biographical information
Born

5th of July 1978, Karppinen Manor, Väinämöinen n Seutu, Vaasa, Ostrobothnia, Finland

Marital Status

Married (only marriage, as of 2002: for 17 years)

Blood Status
B.A.P. Rank

"Noble"

Age
Title
Signature




(Autograph after marriage)

(Autograph before marriage)

Alias

Bowie (Potterwatch / MBN Communications)
Las (L-AH-s nickname, sometimes spelt "Lass")
Pikku-Pentu ("little puppy", by his mother when he was a very young child)
Shooting Star (name given by teammates, due to his speed on a broom)
Woðan's Star (name given by teammates and supporters during his time on the Woðanaz Quidditch Team)
Love (George, most commonly)
Sweetheart (George, often)
Classe (George, in response to "Georgeous")

Physical description
Species

Human

Gender

Male

Height

6'0"

Hair color

Dirty blond (naturally)
Lavender (when trying out a Weasley's Wizard Wheezes product, and to help Beth mess with Fred one Christmas, sometimes goes for this because he actually quite likes it)
Red (when trying out a Weasley's Wizard Wheezes product, to see what he looks like with red hair)

Eye color

Heterochromia; left eye icy blue, right eye walnut brown

Skin color

Light

Family information
Family members

George Weasley (husband)
Fergus "Fergie" Weasley (son)
Silja "Sil" Weasley (daughter)
Mikael "Mika" Weasley (son)
Madeline "Maddie" Weasley (daughter)
Hanna Geraikova (adoptive mother)
Ilona Geraikova (adoptive mother)
Elvíra Ilonasdóttir (adoptive sister)
Silja Karppinen (little sister) †
Åke Strand (would-have-been brother-in-law) †
Harri Karppinen (little brother)
Hildegarde Karppinen (née Alscher) (sister-in-law)
Ilsa Karppinen (niece)
Virva Karppinen (niece)
Taavetti Karppinen (nephew)
Arthur Weasley (father-in-law)
Molly Weasley (née Prewett) (mother-in-law)
Fred Weasley ("twin" brother-in-law, close friend)
Bethan Weasley (née Venning) (sister-in-law, close friend)
Wyn Weasley (nephew)
Macsen Weasley (nephew)
Yavanna Weasley (niece)
Nienna Weasley (niece)
Sooty (cat, male)
Pörröinen (cat, female)
Bill Weasley (brother-in-law)
Fleur Weasley (née Delacour) (sister-in-law)
Victoire Weasley (niece)
Dominique Weasley (niece)
Louis Weasley (nephew)
Charlie Weasley (brother-in-law)
Nickolette Weasley (née McIntyre) (sister-in-law)
Darcy Weasley (niece)
Athena Weasley (niece)
Duncan Weasley (nephew)
Edward Weasley (brother-in-law)
Hope Weasley (née Sinclair) (sister-in-law)
Holly Weasley (niece)
Percy Weasley (brother-in-law)
Ron Weasley (brother-in-law)
Samantha McGonagall (sister-in-law)
Ginevra Longbottom (née Weasley)) (sister-in-law)
Neville Longbottom (brother-in-law)
Stephen Weasley (brother-in-law)
Vivienne Bourdillon (née Prewett) ("sister-in-law", cousin-in-law)
Jean-Fabien Bourdillon ("brother-in-law", cousin-in-law, via Vivienne)
Fabian Prewett Jr ("brother-in-law", cousin-in-law)
Talitha Prewett (née Malfoy) ("sister-in-law", cousin-in-law, via Fabian)
Aster Atwood-Prewett ("brother-in-law", cousin-in-law) †
Silene Atwood-Prewett ("sister-in-law", cousin-in-law)
Cedrella Weasley (grandmother-in-law)
Septimus Weasley (grandfather-in-law) †
Jacob Weasley (uncle-in-law)
Marisol Weasley (née Mollinero) (aunt-in-law)
Mateo Weasley (cousin-in-law)
Hermione Granger (cousin-in-law)
Amaya Weasley (cousin, once removed-in-law)
Isidoro Weasley (cousin, once removed-in-law)
Eloísa Weasley (cousin, once removed-in-law)
Azra Chambers (née Weasley) (cousin-in-law)
Sebastian Chambers (cousin-in-law)
Evita Weasley (cousin-in-law)
Faizel Weasley (cousin-in-law)
Florian Sauvageau (cousin-in-law)
Luciano Weasley (cousin-in-law)
Zéphyrine Weasley (née Barre-Flamel) (cousin-in-law)
Safiya Weasley (cousin-in-law)
Zahra Weasley (cousin-in-law)
Jesper Eriksson (cousin-in-law)
Bilius Weasley (uncle-in-law) †
Castor Black (uncle-in-law) †
Grant Black (cousin-in-law)
Mildred Black (née Moore) (cousin-in-law)
Faye Black (cousin-in-law)
Nicolas Black (cousin-in-law)
Dartagnan Weasley (uncle-in-law)
Alyssandra Lovegood (aunt-in-law)
Lionel Lovegood-Weasley (cousin-in-law)
Padma Patil (cousin-in-law)
Rufus Lovegood-Weasley II (cousin-in-law, once removed)
Oscar Lovegood-Weasley (cousin-in-law, once removed)
Issac Lovegood-Weasley (cousin-in-law, once removed)
Daisy Lovegood-Weasley (cousin-in-law, once removed)
Felix Lovegood-Weasley (cousin-in-law, once removed)
Irving Lovegood-Weasley (cousin-in-law)
Thandiswa Malibongwe (cousin-in-law)
Impisi Lovegood-Weasley (cousin-in-law, once removed)
Nkonkoni Lovegood-Weasley (cousin-in-law, once removed)
Ingiyab Lovegood-Weasley (cousin-in-law, once removed)
Ndonsa Lovegood-Weasley (cousin-in-law, once removed)
Adeline Lovegood-Weasley (cousin-in-law)
Alfie Baxter (cousin-in-law)
Beryl Baxter (cousin-in-law, once removed)
Blake Baxter (cousin-in-law, once removed)
Blair Baxter (cousin-in-law, once removed)
Beryl Lovegood-Weasley (cousin-in-law) †
Rufus Lovegood-Weasley I (cousin-in-law) †
Miriam Lovegood-Weasley (cousin-in-law)
Tobias Mølgaard (ex-cousin-in-law)
Freja Mølgaard (cousin-in-law, once removed)
Agnes Mølgaard (cousin-in-law, once removed)
Viljam Nguyễn (formerly Viljam Mäkelä) (cousin-in-law)
Malachi Nguyễn (cousin-in-law, once removed)
Richard Weasley (uncle-in-law) †
Joanna Weasley (née Tyler) (aunt-in-law) †
Lynnette Thomas (née Weasley) (cousin-in-law)
Dean Thomas (cousin-in-law)
Edmund Weasley (cousin-in-law)
Tris Weasley (cousin-in-law)
Tilly Weasley (cousin-in-law)
Kalle Karppinen (father) †
Anna-Liisa Karppinen (née Vanhanen) (mother) †
Armas Karppinen (elder brother, estranged)
Zilla Karppinen (née Bretz) (sister-in-law, estranged) †
Valpuri Hawthorn (née Karppinen) (little sister, estranged)
Rigel Hawthorn (brother-in-law, estranged)
Saiph Hawthorn (niece, estranged)
Leonis Hawthorn (nephew, estranged)
Antares Hawthorn (nephew, estranged)
Chris Hawthorn (nephew)
Kalevi Vanhanen I (maternal uncle, "pappa") †
Nocona Vanhanen (née Toledo) (maternal uncle, "vaari")
Mikkjal Vanhanen (maternal cousin)
Nikitha Vanhanen (maternal cousin)
Suvi Vanhanen (maternal cousin)
Ruuben Linna (maternal cousin-in-law)
Aava Linna (maternal cousin, once removed)
Keoni Vanhanen (maternal cousin)
Yazhu Vanhanen (maternal cousin)
Pankraz Hertz (maternal uncle, by marriage) †
Fränze Hertz (née Vanhanen) (maternal aunt) †
Bastian Hertz (maternal cousin)
Maggie Hertz (née MacEntire) (maternal cousin-in-law)
Frieda Hertz (maternal cousin, once removed)
Lars Hertz (maternal cousin, once removed)
Vanja Hertz (née Jørgensen) (maternal cousin-in-law, once removed)
Carl Hertz (maternal cousin, twice removed)
Amelie Hertz (maternal cousin, twice removed)
Kasimira Hertz (maternal cousin, twice removed)
Katinka Hertz (maternal cousin, once removed)
Alasdair Hertz (maternal cousin, once removed)
Emrys Scamander (maternal cousin-in-law, once removed)
Rainer Hertz (maternal cousin, once removed) †
Thorsten Hertz (maternal cousin, estranged)
Svava Hertz (late maternal cousin-in-law) †
Jannik Hertz (maternal cousin, once removed) †
Sárnait Hertz (née Hennessy) (former maternal cousin-in-law, once removed)
Ulrich Hertz (maternal cousin, twice removed)
Bärbel Hertz (maternal cousin, twice removed)
Liesel Kaplan (née Hertz) (maternal cousin, once removed)
Efram Kaplan (maternal cousin-in-law, once removed)
Monika Bloodmire (née Kaplan) (maternal cousin, twice removed)
Valex Bloodmire IV (maternal cousin-in-law, twice removed)
Merlin Bloodmire (maternal cousin, three times removed)
Sonia Kaplan (maternal cousin, twice removed)
Adler Kaplan (maternal cousin, three times removed)
Veronika Kaplan (maternal cousin, twice removed)
Valeria Hertz (maternal cousin-in-law, estranged)
Elke Rosier (née Hertz) (maternal cousin, once removed) †
Felix Rosier (maternal cousin-in-law, once removed) †
Ciarán Rosier (maternal cousin, twice removed)
Beata Hertz (maternal cousin, once removed) †
Jyrki Vanhanen II (maternal uncle) †
Halldóra Vanhanen (née Óðinnsdóttir) (maternal aunt, by marriage) †
Henrikki Vanhanen II (maternal cousin)
Aet Vanhanen (née Liivamägi) (maternal cousin-in-law)
Patrik Vanhanen (maternal cousin, once removed)
Fredrik Vanhanen (maternal cousin, once removed)
Soili Vanhanen (maternal cousin, once removed)
Vertti Vanhanen (maternal cousin, once removed)
Järvainea Vanhanen (maternal cousin, once removed)
Jyrki Vanhanen III (maternal cousin)
Saveria Vanhanen (née Jõhvikas) (maternal ex cousin-in-law)
Tuomas Vanhanen (maternal cousin, once removed)
Meelike Vanhanen (maternal cousin, once removed)
Janika Vanhanen (maternal cousin, once removed)
Ilmarinen Räikkönen(maternal cousin-in-law)
Lari Vanhanen (maternal uncle)
Mélisande Vanhanen (née Gérard) (maternal aunt, by marriage)
Karoliina Soranzo (née Vanhanen) (maternal cousin)
Narciso Soranzo (maternal cousin-in-law)
Alpertti Vanhanen III (maternal cousin)
Dael Vanhanen (née Meijer) (maternal cousin-in-law)
Kalevi Vanhanen II (maternal cousin)
Henrikki Vanhanen (maternal grandfather) †
Gertraud Vanhanen (née Weigand) (maternal grandmother) †
Markku Vanhanen (maternal great-uncle)
Lahja Vanhanen (née Wälderhals) (maternal great-aunt, by marriage) †
Henriikka Vanhanen (maternal first cousin, once removed)
Heleena Macnair (née Vanhanen) (maternal first cousin, once removed)
Walden Macnair (maternal cousin-in-law, once removed, by marriage) †
Oscar Macnair (maternal second cousin)
Jasper Macnair (maternal second cousin) †
Brigitte Vanhanen (formerly Brigitte Eriksson) (maternal first cousin, once removed/paternal second cousin-in-law)
Ulrik Eriksson (maternal cousin-in-law, once removed, by marriage) †
Anders Eriksson (maternal second cousin)
Zelda Eriksson (née Eiríkursson) (maternal second cousin-in-law)
Saga Andrésdóttir (maternal second cousin, once removed)
Freyr Andrésson (maternal second cousin, once removed)
 ???? (maternal second cousin-in-law, once removed)
Leifur Freyrsson (maternal second cousin, twice removed)
Mareike Eriksson (maternal second cousin, once removed)
Tobias Eriksson (maternal second cousin, once removed)
Andrés Eriksson (née Moon) (maternal second cousin-in-law)
Petra Rosecrest (maternal ex second cousin-in-law)
Noah Eriksson (maternal second cousin, once removed)
Sorrel Ostburg (née Eriksson) (maternal second cousin, once removed)
Fredrik Ostberg (maternal second cousin-in-law, once removed)
Hilde Eriksson (maternal second cousin, once removed)
Anton Eriksson (maternal second cousin)
Blodwen Eriksson (née Vaughan) (maternal second cousin-in-law) †
Magnus Eriksson (maternal second cousin, once removed)
Ramona Eriksson (née Tepes) (maternal second cousin, once removed, by marriage)
Perran Penhallow (maternal second cousin, once removed, by marriage)
Jesper Eriksson (maternal second cousin, once removed)
Zahra Weasley (maternal second cousin, once removed, by marriage/cousin-in-law, via George)
Eira Eriksson (maternal second cousin, once removed)
Élodie Guérin (maternal second cousin, once removed, by marriage)
Anđelka Eriksson (maternal second cousin-in-law) †
Gabriel Eriksson (maternal second cousin, once removed)
Linnea Eriksson (née Nilsson) (maternal second cousin-in-law) †
Willamina Eriksson (maternal second cousin, once removed)
Inessa Eriksson (maternal second cousin, once removed)
Océane Eriksson (née Lévesque) (maternal ex second cousin-in-law)
Helene Eriksson (née Jespersen) (maternal second cousin-in-law)
Morrigan Eriksson (née O'Shea) (maternal second cousin-in-law)
Andreas Agumanu (né Eriksson) (maternal second cousin)
Kai Agumanu (maternal second cousin-in-law)
Antonia Eriksson (maternal second cousin)
Keenan Hailey (maternal second cousin-in-law)
Alpertti Vanhanen II (maternal great-grandfather) †
Anja Vanhanen (née Takala) (maternal great-grandmother) †
Heleena Vanhanen I (distant maternal ancestor) †
Sipinäinen Ääntönen (distant maternal ancestor) †
Alpertti Vanhanen I (distant maternal ancestor) †
Järvainea of Vihremäki (distant maternal ancestor) †
Jyrki Vanhanen I (distant maternal ancestor) †
Bärbel Weigand (née Holzknecht) (maternal great-grandmother) †
Friedhold Weigand (maternal great-grandfather) †
Diederich Weigand (maternal great-uncle) †
Guðlaug Weigand (née Hallbjörnsdóttir) (maternal great-aunt) †
Luitpold Weigand (maternal cousin, once removed) †
Nastya Weigand (née Chaykovsky) (maternal cousin-in-law, once removed)
Nadia Sobol (née Weigand) (maternal second cousin)
Mstislav Sobol (maternal second cousin-in-law)
Ipatiy Sobol (maternal second cousin, once removed) †
Grigory Sobol (maternal second cousin, once removed)
Motya Sobol (maternal second cousin, once removed)
Robert Weigand (maternal second cousin)
Adelheid Weigand (née Hoedemaker) (maternal second cousin-in-law)
Matthijs Weigand (maternal second cousin, once removed)
Yevdokiya McCaffrey (née Weigand) (maternal second cousin)
Martin McCaffrey (maternal second cousin-in-law)
Jessica McCaffrey (maternal second cousin, once removed)
Misha McCaffrey (maternal second cousin, once removed) †
Megan McCaffrey (née Parker) (maternal second cousin-in-law, once removed)
Gregory McCaffrey (maternal second cousin, twice removed)
Lucy McCaffrey (maternal second cousin, twice removed)
Archibald McCaffrey (maternal second cousin, once removed) †
Petronia McCaffrey (née Malfoy) (maternal second cousin-in-law, once removed)
Ophelia McCaffrey (maternal second cousin, twice removed)
Valentine McCaffrey (maternal second cousin, twice removed)
Wren McCaffrey (maternal second cousin, twice removed)
Erlendur Weigand (maternal cousin, once removed) †
Heidrun Weigand (maternal cousin, once removed)
Vilhjálmur Sigurdsson (maternal cousin, once removed, by marriage)
Indriði Vilhjálmursson (maternal second cousin)
Hedy Vilhjálmursdóttir (maternal second cousin)
Lúðvík Vilhjálmursson (maternal second cousin)
Irmentrud Nikolajsen (née Weigand) (maternal great-aunt) †
Wenzeslaus Nikolajsen (maternal great-uncle, by marriage) †
Wendel Nikolajsen (maternal cousin, once removed)
Wenzel Weigand I (maternal great-uncle) †
Sigrún Weigand (née Ármannsdóttir) (maternal great-aunt, by marriage) †
Wenzel Weigand II (maternal cousin, once removed)
Aranka Weigand (née Balogh) (maternal cousin-in-law, once removed)
Péter Weigand (maternal second cousin)
Ulrike Weigand (née Hotchberg) (maternal second cousin-in-law)
Burkhart Weigand (maternal second cousin, once removed)
Felizitas Lange (née Weigand) (maternal second cousin, once removed)
Morten Lange (maternal second cousin-in-law, once removed)
Oliver Lange (née Weigand) (maternal second cousin, twice removed)
Kreszentia Von Württemberg (née Weigand) (maternal second cousin)
Friedhelm Von Württemberg (maternal second cousin-in-law)
Angelika Von Württemberg (maternal second cousin, once removed)
Ermenrich Von Württemberg (maternal second cousin, once removed)
Faramund Von Württemberg (maternal second cousin, once removed) †
Wenzlulaus Von Württemberg (maternal second cousin, once removed)
Zsuzsanna Jõhvikas (née Weigand) (maternal second cousin, once removed)
Tiitus Jõhvikas (maternal second cousin-in-law)
Laine Jõhvikas (maternal second cousin, once removed)
Ortwin Jõhvikas (maternal second cousin, once removed)
Ilka Jõhvikas (maternal second cousin, once removed)
Benjamín Weigand (maternal cousin, once removed)
Theudemar Weigand (maternal cousin, once removed)
Regula Weigand (maternal cousin, once removed)
Gerhardt Weigand (maternal great-great-grandfather) †
Hiltrud Weigand (née Von Bamberg) (maternal great-great-grandmother) †
Waldemar Weigand III (maternal great-great-uncle) †
Hlíf Weigand (née Leifursdóttir) (maternal great-great-uncle) †
Aina Karppinen (née Järvi) (paternal grandmother) †
Nyyrikki Karppinen (paternal grandfather)
Fanni Järvi (née Seppänen) (paternal great-grandmother) †
Arto Järvi I (paternal great-grandfather) †
Arto Järvi II (paternal great-uncle) †
Arnbjörg Järvi (née Árnisdóttir) (paternal great-aunt, by marriage) †
Kauko Järvi (paternal cousin, once removed) †
Elisabet Järvi (née Tjäder) (paternal cousin, once removed, by marriage) †
Juhani Järvi (paternal second cousin)
Serafima Järvi (née Kozlova) (paternal second cousin-in-law)
Jeremias Järvi (paternal second cousin, once removed)
Misha Järvi (paternal second cousin, once removed)
Laila Järvi (paternal second cousin, once removed)
Andrés Järvi (paternal cousin, once removed)
Vigdís Järvi (née Stefánsdóttir) (paternal cousin, once removed, by marriage) †
Tryggvi Järvi (paternal second cousin) †
Arto Järvi III (paternal second cousin) †
Katri Järvi (paternal second cousin)
Matias Järvi (paternal great-uncle)
Heinrike Järvi (née Behn) (paternal great-aunt, by marriage) †
Beyersdorf Järvi (paternal cousin, once removed)
Dörthe Järvi (née Fuchs) (paternal cousin, once removed, by marriage) †
Falkenrath Järvi (paternal second cousin)
Dietlinde Järvi (paternal second cousin)
Brinkerhoff Järvi (paternal second cousin)
Augustin Järvi (paternal second cousin) †
Josefiina Järvi (paternal cousin, once removed)
Snorri Stefánsson (paternal cousin, once removed, by marriage) †
Friðrik Snorrisson (paternal second cousin)
Valdís Snorrisdóttir (paternal second cousin) †
Annelies Järvi (paternal cousin, once removed)
Sverrir Þórsson (paternal cousin, once removed, by marriage)
Joakim Sverrirsson (paternal second cousin) †
Soffía Sverrirsdóttir (paternal second cousin)
Vilhjálmur Sverrirsson (paternal second cousin)
Kaisa Seppänen (née Venäläinen) (paternal great-great grandmother) †
Juuso Seppänen (paternal great-great grandfather) †
Ville Seppänen (paternal great-great uncle) †
Gunhilda Seppänen (née Ahlgren) (paternal great-great aunt, by marriage) †
Kyösti Seppänen (paternal cousin, twice removed) †
Yngvildr Seppänen (née Svendsen) (paternal cousin, twice removed, by marriage) †
Laila Seppänen (paternal cousin, twice removed) †
Matias Karppinen (paternal great-grandfather) †
Loviisa Karppinen (née Tjäder) (paternal great-grandmother) †
Loviisa Lehtimäki (née Karppinen) (paternal great-aunt) †
Mainio Lehtimäki (paternal great-uncle, by marriage) †
Antero Lehtimäki (paternal cousin, once removed) †
Valdís Lehtimäki (paternal cousin, once removed, by marriage) †
Jaska Lehtimäki (paternal second cousin)
Janika Lehtimäki (paternal second cousin)
Markku Lehtimäki (paternal second cousin)
Viveka Frystström (paternal cousin, once removed) †
Ludvig V (paternal cousin, once removed, by marriage) †
Hans Frystström (paternal second cousin) †
Janina Frystström (née Hochberg) (paternal second cousin-in-law)
Viveka Wälderhals (née Frystström) (paternal second cousin, once removed)
Luitpold Wälderhals (paternal second cousin, once removed, by marriage)
Hanna Wälderhals (paternal second cousin, twice removed)
Diana Frystström (paternal second cousin, once removed)
Lars Frystström (paternal second cousin) †
Sóley Karadóttir (would-be paternal second cousin-in-law)
Dagný Frystström (paternal second cousin, once removed)
Njála Frystström (paternal second cousin, once removed)
Ardashir Frystström (né Tehrani) (paternal second cousin-in-law, once removed)
Nasrin Frystström (paternal second cousin, twice removed)
Íris Frystström (paternal second cousin, twice removed)
Saskia Hotchberg (former "betrothed"/paternal second cousin-in-law, twice removed)
Ludvig VI (paternal second cousin)
Jytte Frystström (née Villadsen) (paternal second cousin-in-law) †
Måns Frystström II (paternal second cousin, once removed) †
Dorete Frystström (paternal second cousin, once removed)
Adán Frystström (né Romero) (paternal second cousin, once removed, by marriage)
Oriol Frystström (paternal second cousin, twice removed)
Sofia Frystström (paternal second cousin, twice removed)
Robin Frystström (paternal second cousin, twice removed)
Viktoria Frystström (paternal second cousin, once removed)
Magda Frystström (paternal second cousin, once removed)
Väinämöinen Karppinen III (paternal great-uncle) †
Kirsikka Karppinen (née Takala) (paternal great-aunt)
Aleksi Karppinen (paternal cousin, once removed) †
Annikki Yrjölä (née Karppinen) (paternal cousin, once removed)
Aleksanteri Yrjölä (paternal cousin-in-law, once removed)
Leevi Yrjölä (paternal cousin, twice removed)
Ilmatar Takala (née Karppinen) (paternal great-aunt)
Kyösti Takala (paternal great-uncle, by marriage) †
Luukas Takala (paternal cousin, once removed) †
Giedrė Takala (née Petrauskas) (paternal cousin, once removed, by marriage) †
Adomas Takala (paternal second cousin)
Heikki Takala (paternal cousin, once removed)
Auriga Takala (née Altaissdóttir) (paternal cousin-in-law, once removed)
Nooa Takala (paternal second cousin)
Erkki Takala (paternal second cousin)
Kristján Ólafursson (paternal great-great-grandfather) †
Aliisa Harmaajärvi (paternal great-great-grandmother) †
Annikki Karppinen (née Hyvärinen) (paternal great-great-grandmother) †
Lauri Karppinen (paternal great-great-grandfather) †
Maaria Karppinen (paternal great-great-aunt) †
Jacobine Karppinen (née Sørensen Family) (paternal great-great-great-grandmother) †
Kyösti Karppinen (paternal great-great-great-grandfather) †
Väinämöinen Karppinen I (paternal ancestor) †
Weasley Family (in-laws/by marriage)
Vanhanen Family (maternal relatives)
Karppinen Family (paternal relatives)
Järvi Family (paternal relatives)

Magical characteristics
Animagus

Siberian Husky (also has heterochromia just like Lasse does in his normal form, unregistered)

Boggart

Kalle Karppinen, aggressively approaching him, yelling at him for various past actions he's taken, drawing his wand and casing some of his various invented curses at him (pre-second wizarding war)
Silja Karppinen in the state she was in when her body was found pleading for her life and for Lasse to save her, sometimes accusing him of failing to save her (after he and Vivienne dicovered Åke and Silja's bodies)

Jukebox song

Sexy Eyes (Dr. Hook & the Medicine Show)
I Need a Hero (Bonnie Tyler) (when in Georgeous's presence)

Wand
Aspen, 13⅖", Etiäinen Hair


very battered from heavy use during

the war

but not broken and fully-functioning, it's also scratched in several places partially because of the war and partially from general wear and tear from his formative years, however it's clearly not from lack of caring for it. A now slightly aged

Ostrobothnia Ouroboroi

sticker is stuck over the ornately carved handle with a permanent sticking charm, a feature which Lasse excitedly added when he was about 13, to his father's extreme annoyance. The wand is fantastic for duelling, which is unsurprising given its owners skill in the area, allowing him to cast several complex spells in quick succession. However, the wand is apparently as content as its owner to relax from that way of life and is very good for multi-tasking at the

Nymph

. In it and its owner's later life it received some "love" from the Weasley children. His daughter, Silja painted it with a small Welsh Green dragon and a unicorn when she got excited after visiting Charlie and then later Newt. The wand inexplicably gives off the smell of cinnamon and

pine

when doing more intricate spellwork. (original wand)

Elm, 10⅜", unicorn hair, this wand is thin and crooked and feels very brittle to the touch, it's very light in colour and has a vague circular carved into it. It's fickle, and won easily. (won from Cadwal Vaughan at the Battle of Liliput, kept in a box in the attic)
14", Pine, Nøkken Hair, painfully boring (won from Armas Karppinen during the Battle of Hogwarts, kept in a box in the attic)
13", Willow, Nøkken Hair, adorned with fancy and expensive embelishments (won from Fredrik Ostberg during the Battle of Hogwarts, kept in a box in the attic)

Patronus
Affiliation
House
Loyalty
Occupation
"I hear I can be unintentionally quite charming."

Lasse "Las" Matias Sipinäinen Weasley (né Karppinen) A.M.R. (Civilian Grade), O.M. (First Class), W.W.M.C.S.A (Winner), (born 5th of July 1978) is a Finnish pure-blood wizard born in the city of Vaasa in the Finnish region of Ostrobothnia. He is the second son the infamously horrific dark wizard and spell inventor Kalle, and his wife Anna-Liisa Karppinen (née Vanhanen). He's George Weasley's husband of 17 years. He also happens to be a nephew of legendary Finnish activist and former taika-presidentti Kalevi Vanhanen. He has four siblings, one elder brother, Armas, and three younger siblings, Silja, Valpuri, and Harri. Other than Harri, all of his siblings are either estranged from him or dead (with him only occasionally speaking to Valpuri when he has to), meaning that he's connected a lot more with his in-laws and several more distant family members than he is his one surviving sister (who claims to hate him) or his elder brother (who he refuses to visit).
Lasse was a student at the Durmstrang Institute between the years 1989 and 1996, he (like most of his family before him) was sorted into Woðanaz Hus. A good student in a few subjects and a fairly average one in others, he was never exactly top of the class in anything but duelling. Lasse excelled in this subject more than any of his classmates despite what might seem to some to be his contradictory friendly and kind personality, as duelling is often associated with more violent wizards for obvious reasons. His skill with curses and, more often, the deflection of them is possibly down to his father's "profession" and actions toward him.
Despite this, where he really flourished and enjoyed his time at school was on the Woðanaz Quidditch Team, which he joined as a Seeker in his late second year, due to his predecessor's (his brother's) banishment from the team in disgrace. While initially fairly set against having another Karppinen seeker right after Armas' failure, they were forced to accept that Lasse simply was the best person who turned up. Their choice proved to be a good one, as Lasse showed himself to be an excellent seeker, who clearly flourished in and enjoyed the sport, despite the hefty pressure Durmstrang quidditch players are put under.
His home life, however was still no less than a nightmare. Since the death of Lasse's mother Anna-Liisa (due to his father's use of a deadly curse), Lasse's father Kalle had control of the house entirely, "control" being the optimum word. If his children stepped "out of line" within the house he was prone to consider "testing out" his curses on them. Lasse intentionally took on the "testing" almost exclusivley for his younger siblings, acting out specifically so that Kalle would focus on his loud rebellion and leave the others be, or otherwise he would defend them by literally shielding them.
As for leaving the house, Kalle's children were quite literally physically unable to leave without his verbal permission, this was due to another of his curses, which caused adverce effects if one attempted to get around it. He expected his children to continue to follow his rules and express the correct ideals outside of the house too, which Lasse pointedly did not. Lasse disobeyed these orders. He made friends with the "wrong" sort of people ("blood traitors" and half-bloods), talked too loudly about the wrong sort of things, and had the wrong sort of priorities for Kalle's liking. He was an embarrassment and a shame to his father, which angered him.
Though Kalle was initially somewhat pleased by his son's skill in Quidditch and duelling, he wanted Lasse to focused more on the later than the former (he wanted at least one of his children to follow in his footsteps and continue on his "business" and "art"). However, Lasse's interests stayed firmly with quidditch, him even having permanently stuck his preferred team's sticker to his wand. Wit time he grew more and more annoyed by Lasse's interets in the sport. This earned the boy even more "punishments" for not thinking and behaving as Kalle required him to. This also meant that he was unable to apply for team positions as early as he'd like, his father was preventing him.
Lasse was also a member of both the Debate Club and the Duelling Club, both of which were a lot of fun for him but not something he took nearly as seriously as quidditch. He and his cousin were particularly good at teaming up to defend the against argument for pureblood supremacy, much to Kalle's anger, as well as the more staunch members of the debate club. They ended up in several long oddly amicable debates with Felix, who was the only person in the "for" side who seemed to be able to not turn the debate club into the duelling club over the topic, Madam Freyrsdottir was always in attendance as a result "just in case".
This led to half one year when Lasse tried to at least pretend to befriend the "right" people in his father's eyes. However, when this meant his actual friends started to become wary of him (though he'd never actually mistreated anyone), and led to situations where his new "friends" wanted him to treat people as cruelly they did, he abandoned the effort. He refused to be that person. This decision caused Lasse's father's wrath to be directed at him mercilessly.
Though not old enough to participate in the Triwizard Tournament himself due to the newly implemented age rule, Lasse came over to Hogwarts for the year in his capacity as Woðanaz's seeker, as they were to have an Inter-School Quidditch Cup. It was during this year Lasse asked George Weasley, whose skills as a beater on his own team impressed Lasse, to go the Yule Ball with him, which George accepted. Woðanaz Quidditch Team performed very well in the cup, though they didn't win. During the summer of 1995, George and some of his family helped him to escape his father's home on the day the curse wore off and he was able to leave, and contact his maternal family to get help to rescue his three younger siblings. After his escape he began living in London, though he did return to Durmstrang for his final year there.
Lasse participated in the Second Wizarding War, helping the Muggle-Born Network get muggle-borns and other at-risk members of the magical community to safe-houses during the Death Eaters' takeover of the British Ministry of Magic. Due to his skill in duelling and his partner Vivienne's skill at distractions the team were tasked with the slightly "riskier missions". This included the attempted rescue of Åke Strand and Silja Karppinen, however they arrived too late and only their bodies were found, showing clear signs of extreme torture.
During the Battle of Liliput, Lasse was injured by a blasting curse to the chest, this was mistaken by an onlooker for the killing curse. Meaning Lasse was believed dead for a few hours. He did, however, recover over the course of a few days, choosing to take off a further week. Lasse also helped people improve their duelling when not in "the field", along with a few others, while recovering from his injury.
He participated in the Battle of Hogwarts, during which he fought and defeated his elder brother Armas Karppinen in a duel, as well as several other (likely trickier) adversaries. Unfortunately, as well as other adversaries, Armas escaped imprisonment when a troll broke open the area of the dungeons (surviving the debris from the wall) he was being held in and the particular cells had to abandoned. However, later on in the battle Armas blew his own arm off trying to disfigure Viktor Krum, allowing him to be captured yet again; Lasse's elder brother is now serving a life sentence in Azkaban.
After the war Lasse was able to begin his contract professionally playing quidditch for the Ostrobothnia Ouroboroi and later the Finnish National Team. He also opened the popular wizard pub the Nervous Nymph, in Diagon Alley across the road from Weasley's Wizard Wheezes, which he enjoys running when he's not playing. The pub is known for frequently being a music venue, having had acts such as Auberon play there multiple times. In 2002 he married George Weasley, and the two have four children together. He reconnected with a lot of his cousins from his mother's side of the family, Bastian Hertz and Oscar Macnair to name two. He was given the role of captain to both the Ouroboroi and the Finnish National Team in 2007 and 2011 respectively.
Lasse is a member of the Karppinen family, the Vanhanen family, the Järvi family, the Weigand family and the Prewett & Weasley family (by marriage).
Biography
Edit
Early Life
Edit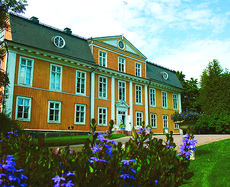 Lasse "Las" Matias Weasley
(né
Karppinen
),
A.M.R. (Civilian Grade)
,
O.M. (First Class)
,
W.W.M.C.S.A (Winner)
, is a
Finnish
pure-blood
wizard
, who was born on the
5th of July
1978
to 
Kalle Karppinen
, a
dark wizard
and
spell inventor
(as well as owner of succesful dark arts shop
 "Paha Tekoja Taika-Kauppa"
), and his wife 
Anna-Liisa
, a member of the illustrious
Vanhanen family
. One of five children, Lasse has an elder brother, 
Armas
, and three younger siblings,
Silja
,
Valpuri
and
Harri
.
He and his four siblings were born and raised in the city of Vaasa in Ostrobothnia. While their early childhood was not as bad as the years to come would prove to be, from day one Lasse and his siblings had a troubled childhood and lived in an environment presided over by their controlling father Kalle, whose outbursts were controlled only slightly by their mother Anna-Liisa.
During Lasse's entire childhood and early life he was very much under Kalle's tight control and restrictions, as were Armas and his younger siblings; Kalle insisted that if they be seen in pubic that they be seen to adhere to his values, and to behave in a way that didn't "show him up" or reflect badly on him within the society of the "pure-blood elite" of the country, which it was extremely important to Kalle to keep his family's power and prestige remained well intact. It was part of the reason he'd agreed to marry Anna-Liisa. Both Lasse's father's family and mother's family were featured as the highest rung on the "Beställ av Perfektion", a truly disgusting document essentially laying out who got to think they were better than everyone else, the couple (and thus their children) were both "Ädel". The restrictiveness wore on Lasse's mother, and he could tell, though she went along with it out of a sense of duty herself. Clearly believing the values in her own right, just naturally preferring the freedom she'd known before. While her father, Henrikki Vanhanen, died wen Lasse was just over one year of age, Anna-Liisa was still fiercely loyal to him and what he'd wanted in life, having gotten into this marriage per his request. Anna-Liisa had similar priorities in some ways, while she didn't attempt to control or coerce her children to behave any certain way (and wouldn't want to) preserving the family's status was vital to her. This was especially important as their children were a combination of the two most "prestigious" pure-blood families in the country (a her family the region of Scandinavia), she couldn't let this status slip. Her father, after all, had behaved as he believed he was practically royalty. This attitude of his mother was very clear to Lasse, though he didn't understand that it was arrogance at the time, she just explained it as her being proud of her heritage.
It was because of this controlling behaviour, however, that the relationship between Lasse's parents began to completely fall apart at the fairly weak seams, after having been tense for many years. Not that their union had been one of any particular love at any point even in its infancy, it was borne entirely of duty, their match having been arranged years ago by their parents. While they both believed strongly in the value of "blood purity", and both agreed that this message of superiority should be passed on to their children so that they would know just how very important they were, Kalle's beliefs were far more radical than Anna-Liisa's (whose were tempered by the actions and beliefs of her eldest brother Kalevi, much to Kalle's infuriated annoyance, as to his mind she should simply shun the man, and the violence contained within them frightened her. She wondered what a man with such ideals and beliefs about what should be done to people would be willing to do, she wondered if he'd be willing to do it to his family, since on some level she always knew that he was quite unfeeling and callous. As far as Anna-Liisa could tell, Kalle didn't not hurt her or their babies out of anything like love of a moral aversion to doing so, she was starting to think they were safe only as long as Kalle had no need to make them unsafe. This was something that, even as a child, Lasse was able to detect; the fear of his father that his mother had. It made him follow suit, he was afraid of his father as well. It was as Kalle's reckless experimentation with magic reached a more dangerous peak that the issues that had been more gently bubbling since practically the day they'd been married boiled over. It was Lasse's mother's limit.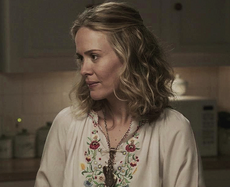 Kalle had just invented his 
blasting curse
, and was very pleased with what he viewed as "perfect", an all-round success, the business of selling new and better dark spells being particularly lucritive at the time, as Kalle being easily arguable as the best at it. Anna-Liisa, however, was both furious and terrified by this. Such a powerful spell, if formed wrong, could have taken out the entire house. It could have killed one of the children, or all of them, since they had all been
home
at the time.
Kalle showed an alarming lack of concern about her concernes for the childrens' welfare, insisting that the the pursuit of the knowledge was more important than anything else and  that he knew what he was doing anyway, and thus the risk was greatly reduced as far as Mr Karppinen was concerned. Kalle thought he was invincible, if he even considered his children he hid it well. What mattered to him was continuing his work at all costs.
It was this frightening lack of concern about the wellbeing of his family was the last straw for Anna-Liisa, and she decided that she would ask her sister, Fränze Hertz, to help her leave him, taking their children with her for their own safety. Both of the Vanhanen girls had always been headstrong, Fränze much more so. Frän had always given Anna-Liisa the impression that she was a force to be reckoned with. She trusted that, while she was afraid of Kalle, her sister could help her leave, and though her husband seemed less than thrilled with the prospect she had persuaded him that Anna-Liisa could live with them for a short time to get on her feet and find somewhere safe to live. The plan was to possibly buy a villa in Vecchia Pompeii or Atlantis. Lasse was thrilled by the idea, it sounded like a dream, especially given the dank, restrictive and dreary life he was used to. He hoped maybe his mother at least would let them have more fun, maybe go out and make friends with other kids. When he found out, Kalle, however, did not take this well at all. It was Armas, who was loyal to his father to the last, who had told on the plan, which had been planned in secret. He'd been working on another spell for a few months as well, the spell that was later termed the House Arrest Curse. In his fury he tried to cast it on his wife before he'd "perfected" simply giving her the sickness associated with staying away with permission revoked, with no way known to reverse it. Kalle allowed Anna-Liisa to die, as taking her to a healer would mean being discovered.
Anna-Liisa sickened slowly, and while Kalle would try some vague ghost of an attempt to reverse what he'd done every few days, it was mainly Lasse, with the help of Silja and occasionally Valpuri who were left to care for her. Armas, being fiercely loyal to their father as usual, did nothing, seemingly feeling no remorse for informing his father of their mother's plans, even though he knew exactly why his mother was falling so suddenly ill. Though Lasse didn't understand or know the full context behind his mother's illness, he knew that his father should have sent for a healer, but he hadn't. He'd even forbidden them from doing so. This order worried, confused and even scared Lasse, because even as a child he could work out what this meant: his father possibly wanted his mother to die, and that unless he could find a way to disobey him and do it anyway, she probably would. Even at a young age, Lasse's only available option to his mind was clear to him: he would disobey his father, he couldn't let his mother die. Lasse reassured his mother that he would send for a healer anyway, whatever his father said, clearly what he was doing was not working and she needed someone to help her. Anna-Liisa made him promise not to. She naturally feared what Kalle would do to Lasse if he was caught trying to do this, if he thought their son created the possibility (or tried to) that his actions and illegal experiments would found out and stopped.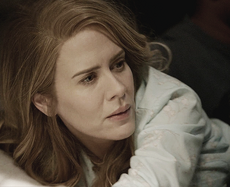 Lasse's mother died just less than a week after she made him make that promise, and Kalle claimed to the authroities that she died of a sudden illness. Though Anna-Liisa's surviving family doubted this story, she was found to be clear of any poison, and in true and impressive wizarding detective style this settled the matter to most, including the president of the time, a close personal friend fo Kalle's. However it aslo caused a rift between the Vanhanen family, who wanted justice for Anna-Liisa and the safety of her children, and Kalle, who insited all was well.
Lasse only realised the truth years later, when he experienced the sickness effects of the "perfected" curse himself. It was only shortly after Anna-Liisa's death that, driven by the month's events, Kalle finally finished working on the curse. Concerned about what Anna-Liisa tried to do being attempted again by her family, the first people he cast the curse on were Lasse and his siblings. This ensured his control over them, and made certain they couldn't be taken away without government intervention (far less likely now his friend and not Anna-Liisa's brother was president), or even run themselves.
After his mother's murder at the hands of their father, Lasse and his siblings' home life became markedly worse. Without their mother there, they had no one in the house who would argue for them. It was about a week after her death that Valpuri told Kalle that Lasse had planned to send word for against Kalle's express orders, showing him the note that he'd already even written up in case he needed evidence, Lasse's punishment  for this "betrayal" was the first time Kalle used his other spells on his son, and it was the first time of many. It wasn't long before Kalle was outright using his invented curses on his "treacherous" and "disobedient" second son, as a commonplace form of punishment and a reminder to the others to stay in line or the same would happen to them. This was when Lasse first started "acting out" on purpose, his tactic with thus being to keep his father's focus on punishing him with the excruciating curses, and not his younger siblings, never them. Obviously, to Kalle (who didn't really understand the concept of sacrifice for someone you love) this was just common disobedient and was reacted to with anger and malice, as if Lasse were simply doing it to anger him. This was not the only way he looked out for them, with the absence of a solid role model or caregiver, Kalle being neither of these things, Lasse was forced to take a paternal role with his younger siblings. He was the one who cooked for them, cleaned the house for them so that they had a clean environment, listened to them, and defended them if the need came.
Durmstrang Years
Edit
Earlier Years
Edit
First Two Years
Edit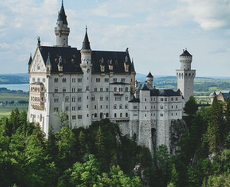 Lasse was a student of 
Durmstrang Institute
between the years
1989
and
1996
, he (like most of his family before him) was sorted into
Woðanaz Hus
, which was more than acceptable to his farger. A good student in some subjects, he was never top of the class in anything but
duelling
, which he excelled in more than any of his classmates despite what might seem to some to be his
contradictory
personality, as duelling is often associated with more violent wizards for obvious reasons.
It was possibly due to him being used to having nastier spells thrown at him at home by his own father as "punishment". Despite the bad wrap from the wider magical community around the learning of duelling at Durmstrang, it was not where students learnt dark arts, the use of unforgivable curses was obviously banned, and the use of nastier spells was reserved for later years in controlled conditions. The learning of duelling was always for more defensive purposes and was taught for his favourite professor Professor Geraikova.
His closest friend from day one at Durmstrang was Kaarina Mustonen, practically the only other person in his house and year he liked, the second close friend he made being Jeremias Alscher, whom he grew close to as a dorm-mate who shared his beliefs later on in the months. It was also in his first year he made friends with Niklas and Yuriko Solberg, as well as his second cousin (technically onced removed) Magnus Eriksson; all of whom, while in his house's "rival house" (not that anyone important really took that seriously) he found himself actually enjoying the company of far more than that of the vast majority of his housemates. They shared his way of looking at tings in many ways and while Lasse was by no means closed-minded, it was nice to be around people he knew didn't share the views of his father. Making these particular friends were the first things Lasse did contrary to his father, he befriended a half-blood and three children from a family of known blood traitors; the only acceptable one was Magnus, or "Gavin" as Kalle would insist, whose father's beliefs Kalle belived to be in-line with his (incorrectly). To most people, this was nothing, but to his father it was huge, it was the first step of many Lasse took towards what would later be his very clear stance against the pure-blood supremacist ideology of his father, his first step toward being a blood-traitor in his own right. This would be a disaster for Kalle as in his own words about his sons "Armas [was] an idiot and Harri [was] weak", to him Lasse was the only one with any potential of "being his legay", if only he could punish him into staying in-line.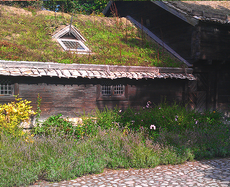 Furthermore, it quickly became obvious to Lasse that a lot of the people in his house, who he was constantly forced to be around, would get on with his father's ideals just
fine
. Even more concerning was that a lot of them he thought would likely
get on
with his father as a man just fine. This fact naturally put him very much on-edge. Even though most people were by far not as radical as Kalle, neither did they agree in abuse towards children, at least to the extent that Kalle would and did, it made Lasse feel hopelessly surrounded.
There was also the fact that his Head of House was a close and old friend of his father's. This was Professor Nyström, a man who had absolutely no qualms about reporting back to Kalle about every single things Lasse did that went against Kalle's ideals; Nyström made it abundantly clear to the young boy that this was exactly what he was doing. Nyström would regularly report back to Kalle via owl telling him all of the unsavory chacaters Lasse was associating with, and later unsavoury actions he was taking part in (such as protests). 
This naturally made it hard for Lasse to believe that there was anyone he could trust in the school. Given that his father's sphere of influence was so large even within the teachers he was supposed to trust. If so many people thought this was what he deserved, how could he ever be safe to tell anyone about it? How could he trust that they wouldn't tell the wrong person. Thus he, Jere and Kaari spent most of their time with the Solbergs and Magnus, rather than with the rest of their housemates, with whom they shared little in common due to the house's "culture" . This was one that was heavily intertwined with converting people and persuading them to join "the cause" (i.e blood supremacy). Many people from even the most outspokenly tolerant families were known to have been radicalised to this cause and have done horrifying things in its name. Lasse remembered reading absolute horror stories surrounding students who had been born into families filled with love and tolerance and yet somehow ended up being convinced by the cause and slaughtering them in the name of pure-blood supremacy as "blood-traitors". While this didn't surprise Lasse, given what his father was like it simply couldn't, but it did make him angry, and somewhat sick. How could somebody get a family that loved and cared for them and murder them, it seemed impossible that someone could do that to him, someone who lacked any level of that now.
These people tended to ridicule and decry anyone who spoke out against this or joined in with anything contrary to their terrible beliefs, occasionally with violence. Lasse never spoke about his family situation if he could help it, explaining off Armas' treatment of him as him brotherly meanness from the school's topmost bully and quidditch star (at the time). The others didn't seem convinced by this, however, as the severity of Armas' behaviour towards Lasse was deeply concerning, even taking his usual behaviour as a bully into account. There was also the fact that Lasse was not even phased by it. To him this was child's play when compared to what his home life was like now, and even Armas' part in that. Despite it's abundance of problems, his time at Durmstrang was an absolute relief to him. While his friends obviously had an inkling something was wrong, they never could have known the extent of it, as Lasse never told anyone for fear of what the repercussions may be.
Making the House Team
Edit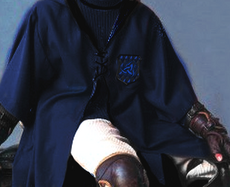 Towards the end of Lasse's second year,
Armas
got himself unceremoniously kicked off of their house quidditch team due to his spectacular failure to pull off a wronski feint against Lasse's friend
Viktor Krum
. Krum managed to turn the feint around on Armas, causing him to come hurtling down to the ground with a great deal of force, and a crash that was bad enough to completely destroy his broom. Armas claims to remember passing out as he watched Krum do a victory round (and ever since held a grudge against him).
This meant that the house team needed a new seeker, since the last one was being shunned. Lasse expressed a keen interest in trying out for the team to his friends, but doubted his chances since he was only a second year, and it had been Lasse's own brother who had all but destroyed the then captain of the team, Moritz Hotchberg's chance of captaining the team to a victory during his final years at school (form his perspective anyway).
After a bit more gentle encouragement from his friends Lasse promised he would at least try out, after all the worst they could actually do was not allow him onto the team, or tease him for trying out. The more he thought about it they'd definitley tease him for something but Lasse was a strong-willed young man, he felt he could probably take it. Honestly teasing him for trying out for the team would have to have been one of the very weakest taunts they could have managed. When Armas had been added to the team it was, in part, because of their being cousins with a famous seeker by the name of Anton Eriksson, whom Armas was also bizarrely and quite creepily obsessed with emulating (despite clearly not knowing who the man was). What Armas lacked, however, was any ability to actually perform to an acceptable level as a seeker, let alone reach the international star's peaks of exellence as he had led Moritz to expect. This was due mainly to the fact that Armas made little to no effort whatsoever to actually practice, and instead expected to get by on his nonexistent natural flair for the sport. Lasse, on the other hand, for a boy his age had worked hard on his skill in the sport, building it up over many years, and was already pretty talented for a boy of his age, almost amazingly so. If the team members had any objectivity, they had to at least consider him. Not that he was exactly expecting fair odds. Lasse went to tryouts with his friends in toe to cheer him on and performed spectacularly. He even performed, however wise or unwise this was given the nature of Armas' failure, a flawless Eriksson Eagle Dive. He did it in the hopes it would show that, no, he wasn't planning to crash his broom any time soon. Much as Hotchberg hated it, he had to admit that the young seeker, even then, had talent. 
While they were initially reluctant to take on another Karppinen seeker, for all the reasons Lasse had been concerned about, after Armas' epic failure. However, it was hard for Moritz to deny that Lasse was clearly the best seeker of those who showed up to try out, and he was actually pretty spectacular, and, though they'd never admit it, he kind of wowed the rest of the team, The team reluctantly resigned to accept him, a young, probably blood-traitor, onto the team as Armas' replacement. Lasse was extatic, worried about what life on the team would be like considering he didn't really get on with his fellows in his house, but extatic nonetheless. Besides, he'd have his cousin Sorrel there, while they didn't exactly see eye-to-eye he got the feeling that to Sorrel family mattered more than that, though he couldn't help being nervous, considering that their respective fathers were supposedly friends. However, when he was subsequently bullied by the team, Sorrel stood up for him; though they very much disagreed on many things, Sorrel was good to him, and Lasse couldn't help but like her because of it. The most heinous thing that the elder Hotchberg brother did was arguably, when finding out from dorm-mates about Lasse's "interest" in (read: massive crush on) Cam Nyx of the vampire rock band Knights of Nyx, decided to single him out for possibly being gay. He did this by telling Lasse he would have to change with the few female members of the team, because he'd make his teammates uncomfortable. Lasse pointed out this would make him and the girls uncomfortable, but received a laugh and essentially a "sucks to be you" response. Sorrel attempted to back Lasse up, but when that got nowhere they just set up a barrier within the tent, and essentially Lasse had a private changing room. Even so, it was an embarrassing, alienating and isolating experience, and other than Sorrel, Lasse felt rejected by the rest of the team.
Despite this making it hard for him to resist the urge to just leave the team due to the majority of the team's open mockery and hostility directed at him, he managed to stay, partially as a result of his pure stubbornness. If they wanted to make him feel unwelcome, Lasse would do his utmost to pretend it had no effect on him. Both Sorrel and his friends supported him, which made it easier to pull off. Luckily for Moritz, Lasse's bullying at his hand had little effect on his ability to play, and while he certainly met his match with Viktor Krum himself, he certainly managed to give him a run for his money first, and was still young and improving, he put the other teams' seekers well and truly through their paces. One year, Koldovstoretz's seeker of the time, Evdokiya Mikhailovna (apparently a very sore loser), accused both Lasse and Viktor of cheating to win their respective matches against the school. Since this was based on absolutely no evidence, however, nothing came of it. While such a good performance on the house team, especially at a young age, would usually earn a student a fair amount of popularity with his housemates, Lasse's personality and beliefs left him still alienated from his peers. He was still very much a pariah, this much remained abundantly clear to the boy, but he was a useful one now.
Younger Siblings' Arrival at Durmstrang
Edit
In his third year, he somewhat infamously personally planned and participated in a massive protest against the anti muggle-born rules at Durmstrang, more specifically the rule banning their admittance. He did it in a way that was purposefully reminiscent of the way that Lasse's maternal unlce, a famed activist for the rights of muggle-borns and non or part-humans, Kalevi Vanhanen, when he had successfully campaigned to allow half-blood admittance to the elite school. He planned it in such a way to, in his own words, "give them a real scare". While he fully and wholeheartedly agreed with the values he was espousing and in the repeal of the rule, he would never have done this if he'd not needed to protect his younger sister. At the Karppinen home, drawing attention to yourself was a dangerous move to say the least, but that was precisely what Lasse was banking on and attempting to achieve in this case. As usual he was acting out to keep their father from harming any of the others, instead trying often times trying to draw all of his father's violent ire toward him, in order to keep his younger siblings safe.
To their shared horror, Silja had been sorted into Frigg Hus. To a normal and reasonable father, this would be no big deal; however, Lasse knew that his father was not, by any means, a normal father. In fact, he knew for a fact Kalle would be enraged that one of his children had not "made it" into Woðanaz Hus, and his attention and anger would have been angled directly at Sil. As a result, Lasse felt the need to do something even less in-tune with what his father wanted of them in the hope of drawing all his attention away from Silja's sorting. Lasse was by no means comfortable in the idea of what would happen to him when he did this, but he pulled up the courage to plan and put together this protest, which was purposefully reminiscent of one of his uncle's in order to both further anger his father and worry the school, to a fair amount of success, with older students' suupport.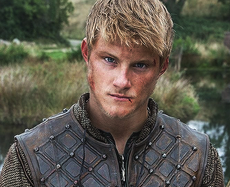 His plan worked perfectly, if that was the right word for it, Kalle targeted him relentlessly in retaliation and punishment for his "embarrassing him" by "fighting for mudbloods against his own family and colleagues". This was a fantastic excuse in Kalle's eyes for trying out some of his new curses on Lasse, figuring he may as well test them out. Even allowing his
elder son
to practice his mastery of some of the trickier ones, such as the
blasting curse
. 
Seemingly having forgotten almost completely about Silja's "embarrassing him" by being sorted into the wrong house, giving her only cruel and snide remarks about it over the kitchen table about how she would amount to nothing. When Lasse returned to school he was noticeably worse for wear, to an extent that his friends definitely noticed he looked very drained. Lasse told them that he didn't really want to discuss it, but that he would be okay.
Playing for the House Team
Edit
Attempt to Reach Out for Outside Help
Edit
When Lasse was thirteen years old, he made his first attempt to reach out for help to escape his abusive father. Desperate at this point due to his growing fear that soon he'd accidentally kill him during one of his tests. He knew, however, that he'd have to devise a careful plan to do it, and he'd still have to take risks in order to only possibly pull the plan off. This was because he had no way of reaching out to a person he knew would help him; it would involve reaching out to one of Kalle's man business partners. While Kalle saw the way he treated Lasse as practical, and any protests about how genuinely horrifying it is so be mere nonsense and interference. However, he also knew that his father took care, and had a lot of paranoia, surrounding the idea of any of them finding out about how the spells (which was what the majority of Kalle's clients were there for) they sought were tested and refined for their use, i.e via the use of them on his own teenage son. Thus, naturally, Lasse would have to devise a way to catch one of his father's clients alone.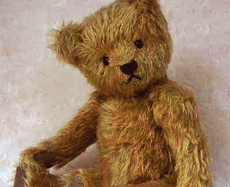 How he would be in the vicinity of one of these guests was easy. To Kalle's clients, Lasse was mostly seen to be a very obedient child; this was simply because he would serve the guests food and refreshment upon his father's "request", being the member of the household who prepared all of that after the death of
his mother
. Lasse decided instantly that the only way to do this would to be to enchant something to cross the threshold into his father's study on its own.
The room was enchanted so that Kalle would know his study's been entered without his permission. It took Lasse months to successfully enchant something to be able to do this, as it was tricky spell-work for a third year student, several suitable items ended up being destroyed in the attempt before Lasse finally resorted to having to use a teddy bear he'd had since he was a baby and one of the things that he had that reminded him of his late mother (her having bought it as a gift for him from a market in Cologne, Germany). He did, however, manage to get it to be able to walk, of its own accord, to a destination he sent it to.
After testing his charmed teddy bear by sending it out on a few quests, such as getting to a specific room, or a fetch quest for a particular item. These were designed to ensure that in the optimum moment it wasn't likely to fail him and cause him to be discovered (he also wanted to be able to tell it to come back, so that it wouldn't get caught by his father and a) uncover the plan and b) get destroyed, as it was precious to him). All while Kalle was out at the shop or on business, of course. Once all of these testes ware going as expected, and he was able to get the bear to perform the tasks he needed, Lasse allowed himself to be proud of what he'd done. The magic he'd done here was at least a year beyond his grade and he'd actually managed it. He started to allow himself the belief he could actually do this. He might actually get the word out and save his family. Now all he had to do was wait until someone was around, someone it wasn't that much of a stretch to trust, Lasse believed that time came when Lasse's cousin once removed's husband, Ulrik, came for his regular visit. He would also have been comfortable trusting Ulrik's son, and Lasse's second cousin, Anders; they were from his mother's side of the family, he could trust them, couldn't he?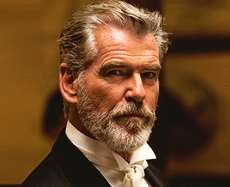 Ulrik Eriksson was a business acquaintance of Kalle, dealing with the spell inventor in order to gain knowledge of the latest spells as soon as he could. Unbeknown to Lasse, since Kalle never talked business while Lasse was in the room, he was interested primarily in the spells his colleagues were all clamouring for. As long as he got them he wasn't likely to care how they were tested. Family also meant nothing to him in this regard, if tge fact he'd forced
his own son
into an abuse marriage 18 years ago was anything to judge by. 
Ulrik would come to Kalle regularly for updates on the progress on certain new "projects" as well as the results of their testing (on Lasse). In the middle of the summer holidays, shortly after Lasse had completed his own testing of his beloved toy as his distraction, Ulrik came for one of these visits. As usual, Lasse would obediently bring his father and his guest drinks and food, if Ulrik's business with his father lasted too long into the evening.
He was told of Ulrik's visit the morning before he arrived, when Kalle instructed him to make spare dinner, as he would be having a guest and he wasn't sure how long they would need to discuss their business. Lasse weighed over the pros and cons, discussed it with the two of his siblings he trusted with the plan (Valpuri at this point could not be trusted not to inform Kalle), believing obviously that they had a say in whether he was taking too much of a risk here in telling someone or if the possible wins here were worth the potential disaster this could pose. After all, the last time Lasse had tried to defy his father and get outside help had been a complete disaster, one he didn't plan to repeat and so he didn't use owls. he got only unsure mumbling in agreement that he wanted to get away from the manor from his baby brother Harri, not that he'd expected anything more cogent from the still very young boy. From Silja he got a more reasoned reply, she confessed that Ulrik gave her the creeps and she wasn't sure they could trust him to do anything, but ultimately thought the risk was worth it considering what her brother was going through being naturally incredibly distressing to her. She agreed it was best to take the risk.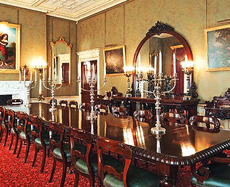 When Ulrik arrived, Lasse acted as normal for the first few hours. As usual, Kalle talked in his guest alone in the dining room, massive as it was for the size of family and the lack of large parties Kalle threw it was more of a status symbol than anything, as if the
Karppinen manor
itself was not impressively grand in scale enough. Lasse, again, as always, brought his father and the guest drinks, offering them refills at intervals, waiting for his father to give the signature nod which signified that he would need to provide a meal.
Lasse had had his teddy bear primed and ready to act exactly 17:10, this meant that Lasse could go in approximately five minutes later (he'd counted that the teddy bear took around six or seven minutes to reach the room, and the same to get back, since it was instructed to leave immediately), thus when he came into the room at 17:15, the caterwauling charm went off a minute after Lasse entered to refill drinks and check on the food situation, just as normal. This meant that Kalle left the room to see who had gone in there, leaving Lasse and Ulrik alone as Lasse had planned.
Once alone in the room with Ulrik, and once sure that Kalle footsteps were no longer in the corridor outside the room, and he was absolutely out of earshot, Lasse hurriedly put down the tray of drinks and turned to Ulrik, anxious but urgent looking him dead in the eyes to signal the importance of what he was about to say. He did his best to adhere to what was considered polite, even in such an event as now, he imagined that it would do him no favours not to apologise for interrupting what was normal before, unsure of how much or little time he'd had, quickly and succinctly explained what was happening to him. Explaining that Kalle was inventing dark spells, and that he was testing them on him, showing him his arm as evidence. He then asked Ulrik to inform someone in the ministry of what was happening, or even just his wife (again, Lasse's cousin), as he needed to get out of the house as soon as possible, and he only asked because it was so serious: he wasn't sure if he could survive much longer. After a short pause, Ulrik agreed to tell "the appropriate authority", albeit with a cold and disinterested tone, which concerned Lasse greatly.
Rightly so, Ulrik was like Kalle in some ways, and subscribed to the idea that Kalle and Kalle alone was the final  ans most appropriate "authority" in the Karppinen house. Though, Lasse offered him the money his mother had left him as further incentive, around Ř14,000,  this was of no interest to Ulrik, having a fortune of his own, the spells were far more valuable to him. As soon as Lasse had left the room and Kalle had returned confused and annoyed by the situation, having found no one in his study, Ulrik told him that Lasse had informed him of what was happening and planned to escape the house. He also told him about the small fortune he'd been offered, which luckily Kalle had no access to, The fact that Lasse knew he could go to someone, though wouldn't say who, was no mystery: Kalle was almost certain Lasse was talking about his mother's eldest brother, Kalevi. Kalle thanked his associate for informing him about this and resolved to discipline his son both for daring to try and escape and ruin his business in the process, and for severely embarrassing him in front of a long-time client. When it'd seemed before that Kalle had trained obedience into his children now, his control of his family looked compromised, when to most of his associates the superficial appearance of one hundred percent control was what was seen.
Torture Worsening
Edit
After Ulrik left the house, Kalle's pent up rage was let out and he tore apart the house before he rounded on Lasse, having found him. Combining some of his tried and tested spells, the drowning curse and the breathless curse, on him and adding a few more scars to his left arm withe the tearing curse, all the while ranting and raving about showing him up. Once sufficiently calmed down after taking out his rage on his teenage son, Kalle went about making further sure that Lasse had no likelihood of repeating his betrayal. He explained that Ulrik had, without qualms and instantly, informed him of exactly what he said. Assuming that Lasse's sentimentality for the idea of some of his family had led him to trust Ulrik, he reminded him that Ulrik had not cared, he went on to reinforce that Anders would not care and that, if they didn't, no one would care about what happens to him. This was something he would constantly reinforce in a way that stuck in Lasse's mind. No one cared what was happening to him, and no one would notice if he died, he couldn't even trust his family. These ideas made it impossible for Lasse to attempt to speak up again for a long time, as he had no idea who was out to get him, even the people who seemed nice or like they were willing to help could turn around and tell Kalle. He could trust no one, no one but his younger siblings.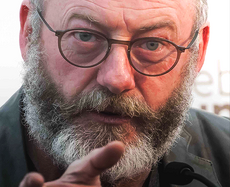 After this "incident", Kalle was still 
enraged
 at Lasse for his attempted escape for months. And, as much as he insisted what he was doing was for the sake of discipline and for the sake of testing his spells, he was absolutely getting pleasure out of the "revenge" side of things. Both for potentially causing him some major inconvenience.
It was also for embarrassing him in front of a client, who no doubt now thought he lacked control over his children and household. This anger caused an uptick in the amount of times Kalle "needed" to test on Lasse, as well as the intensity of the actual tests. Kalle started to more often fly off the handle and nearly cause Lasse serious injuries that, practically speaking, he actually wanted to avoid.
As the abuse from his father got worse concern around it from the people who could see there was something wrong but not what it was increased. At this point, when Lasse returned every year and after every Christmas, he drew the concern of the school's matron Madam Freyrsdóttir, who he occasionally had to go to if he was feeling worse for ware; for the most part, she was the only person who ever saw Lasse's scars, and as they got harder to avoid talking about Lasse simply stopped going in case it caused a problem he didn't know how to solve. Not that him shrugging them off up until then had actually been that convincing. In future he attempted to close the wounds up himself, as he often had to at home. He didn't realise that not going to see her any more was, if anything more concerning than before, as she could only fear the worst. These fears were something she would pass on to Lasse's favourite teacher Professor Geraikova, who so happened to be Madam Freyrsdóttir's wife, who was also deeply concerned by it. Though neither had any recourse. It left them feeling helpless and concerned for Lasse's well-being and future.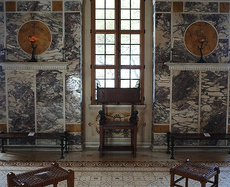 Despite this increased severity, astonishingly, Lasse was able to persuade his father (though it was unknowingly with the help of 
family
) to allow him to visit one the many lavish homes of his cousin and friend 
Magnus Eriksson's
 father,
Anton
. The belief was that Anton was possibly likely to get Lasse back in the mindset that Kalle needed him to be in in order to be his "legacy", or even a worthwhile son to have. However, the only thing he was successful swayed on was the value of pistachio as an ice-cream flavour.
While he had a fantastic time there (though ultimately marred by his worries about what could be happening to his siblings at home), however Lasse's trip lasted for a mere three days before Kalle's paranoia about being found out kicked in and boiled over. It was especially bad, since Anton had seemed so disgustingly nice as a person to Kalle, despite how reasonable his father had been and his elder brother seemed to be, and he couldn't risk Lasse getting away. He was certain that if Lasse had the courage to try to tell Anton, he'd be in hot water.
The truth was that Kalle's reinforcement that no one would care had Lasse, while he was fairly sure that Anton was a good, albeit clearly quite emotionally damaged, man, far too afraid to even think about trying to reach out to anyone else on the off chance they'd turn around and tell his father. Nevertheless, Kalle instantly pulled the plug on Lasse's short holiday and sent an owl that demanded that Lasse be returned home immediately. Claiming that this was because of some misbehaviour on Lasse's part that had been discovered prior to Lasse leaving for his cousins' house. Which he did without a complaint, worrying what would happen to his siblings if he didn't. Even if he hadn't got this incentive, Kalle's spell that tethered him to the house was already starting to take effect, and Lasse was starting to become ill even as he packed up his stuff again, the urge to return irresistible. When, concerned, Anton suggested that he send a letter to his father telling Kalle that Lasse was not feeling very well and offering that he stay the night to see if he gets a bit better. Lasse just apologised, but declined, saying that something he ate had probably not agreed with him, and that it was possibly best he just go home as quickly as he could so he could lie down there.
Once Lasse was home, Kalle made sure to reinforce to him that Anton was Ulrik's son, so if he didn't think he didn't have every last detail from him he was extremely naive. While this didn't jive well with how Anton had been his sense of trust of anyone had been shattered, well and truly. The only people he truly trusted implicitly any more were Silja and Harri, and they both had the same fears. He did of course trust his friends to an extent, but not completely, he couldn't help himself, he couldn't help but be afraid that something would go wrong. He felt guilty for it, he knew his friends would likely be upset that he didn't, but he couldn't help it.
Teenage Romance with Niklas Solberg
Edit
In his fourth year his relationship with Niklas Solberg evolved into a young teenager's idea of a romance for a while. He and Nik were almost inseparable at this time, not that the whole group hadn't seemed to be before. The relationship was slightly marred from day one, however, by the fact that Lasse wouldn't tell Nik what was really going on witth him at home, which made it feel like he just didn't trust him. Nik knew that it was Lasse's decision at the end of the day if he wanted to tell him or not, but not knowing that there was something, not knowing what, and being able to do absolutely nothing pained him. Lasse could tell this was upsetting Niklas greatly, and he felt guilty for that, but he worried about what would happen to Nik if he did try to do something; he was worried that he'd just tell Nik, and he'd be stuck knowing but being helpless to stop the inevitable. There was also the matter of what Kalle would do to him, but Nik wasn't part of this, it was unfair to drag him into all of this. That's how he rationalised it, he would be putting anyone he told at risk.
Unfortunately, even with his fiercely loyal and elder son finally out of the picture in terms of Durmstrang life word still got back to Kalle about Lasse's relationship status. This was probably via some of Lasse's good pureblood peers, as well as the head of Woðanaz Hus himself, Professor Nyström, who was still a close personal friend of Lasse's father. Kalle was furious, naturally this was going to reflect appallingly on him and the family, and Lasse had willingly done this with no concern for reputation. For one, Nik was a Solberg, a known family of what Kalle considered to be "blood traitors", who were "barely pure-blood anyway" considering their meagre rank of simply "pure" on the Beställ av Perfektion. On top of this, Nik was obviously a boy, making Lasse gay (as far as Kalle could be bothered to understand minority sexualities); Lasse being gay was completely unacceptable to Kalle. Lasse was is most viable possible heir and "legacy": this was with Armas (while loyal) being an utter moron, the girls being destined to taking another family name when they married and Harri being "weak". Despite his faults, Kalle could tell his second born was smart, well able (if willing) to carry on Kalle's work. However, the older Lasse seemed to get and the more he found out about his son's emerging individuality, the more he disappointed Kalle and seemed determined only to bring him the utmost shame, the more he seemed to treat tradition with defiance and contempt.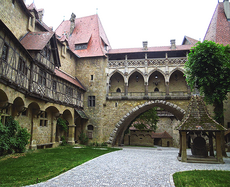 Lasse found out that his father had been informed of his relationship when he received a letter from him while he was at school informing him that his father felt he would
"have to show [him] to pay [Kalle] the right level of respect, and to not  dare show [him] up in public again"
among other choice phrases. Lasse was also instructed to
"cease any contact"
with his boyfriend, or
"the consequences for [his] actions would only mount up further"
.
The colour drained from Lasse's face as he read the letter, and he excused himself from the dining hall to hide in the secondary courtyard and have a panic attack. Sensing something was wrong from the transparently terrified look on Lasse's face Nik followed him there and comforted him through it. He asked if he wanted to explain what had happened, but Lasse was too afraid to explain. Not knowing what that could cause for him, or in fact Nik.
Though scared, Lasse, of course, didn't follow the edicts of Kalle's letter. He did, however, ask Nik if he minded being more "subtle" about it. While he was still not in a state of mind where he thought it would be safe or a good idea to tell Niklas about the full extent of his storied home life, he explained that his father was very homophobic, and that he knew about it and was angry. It wasn't a lie, but it carefully avoided explaining the extent of things, after the incident with his cousins' father he still wasn't sure who he could safely tell about this. Not that he thought Niklas would turn around and inform on him, he just didn't know if Nik's father or uncle were exactly as they claimed to be, or if it would put other people in any unnecessary danger. He was terrified, and thinking about reaching out to anyone simply sent him into a catastrophising frenzy that always ended in unlikely scenarios where Lasse was convinced he, his siblings, or everyone would end up killed or worse, and so his silence persisted. Lasse could tell that Nik was still worried, but the boy clearly cared for him, and amazingly wasn't scared or put off by this; Nik agreed to continue the relationship but "quieter".
Both Lasse and Nik were on their respective house quidditch teams, though Niklas was a beater, rather than a seeker, so he wasn't Lasse's direct counterpart in the same way their mutual friend Viktor Krum was. However, even so, after his relationship with Nik changed the two still enjoyed playing up the faux rivalry between their teams. The "battle" between Hveð and Woð's respective quidditch teams was one of the most anticipated events of the school calendar for a reason, after all. It was almost like a play battle, with both sides having dramatic introductions and even "war paint", there was an entire theatricality around it that made it so fun, but also probably quite weird from anyone who wasn't a student at Durmstrang's perspective. Lasse liked to talk of how it was in some ways quite odd to find himself in a tent full of boys, who were usually of the type to prize a very exaggerated and toxic sense of masculinity, stoically braiding each others' hair in intricate patterns and styles. Hákon Hotchberg, the new captain of the time, had a particular eye for this, he knew all the terminology and created enviable braids with clear ease (and thinly disguised passion). The theatricality was there when they both played Frigg and Rätt, but not on the same almost epic scale. .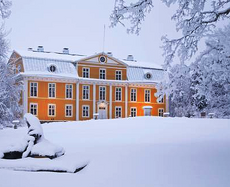 Over the course of that summer Kalle would try out even more of his horrific creations, aware that Lasse had grown used to the pain associated with a lot of his older spells as well. The new spells would be a
fresh
kind of pain, and Kalle hoped that this would teach Lasse some of the respect he was owed. He also needed to get some new curses onto his stock list or some of his clients would lose interest. 
He went too far, however, for the first time of many Kalle nearly killed Lasse using the drowning curse, keeping the spell in effect for far too long, though fortunately Lasse survived without brain damage. After this experience, though, Lasse feared for his life, and so decided that this year he would keep a low profile. He'd go through the motions, pretend to be a good pure-blood boy, or he believed that he would die. 
Fifth Year and Attempt to Appease Kalle
Edit
At the start of his fifth year he didn't abandon Nik, whether he had to play pretend or not, he owed him more than words could say, and he'd never abandon a friend as a matter of principle. Besides, when it came down to it, he also needed Nik. He needed someone to cling to when things got really bad. However, for the most part, he spent most of his time with people who he couldn't stand, people his friends couldn't stand. He didn't blame them, they were reprehensible. While they tried to be understanding of him, they assumed the worst as Lasse said nothing when they spouted their filth, when usually he'd be one if the loudest contesting voices. They'd given him the benefit of the doubt, but by November, they could assume only the worst: Lasse had conformed to his father's ideals. Nik tried to reason with him, but when still Lass gave him nothing, Nik felt he had to end things out of fear that what happened to his mother was slowly happening to Lasse too.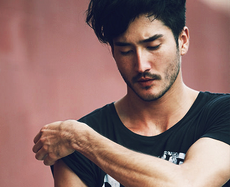 Heavily distressed, Lasse managed to simply nod and state that he understood (and he did), but as soon as he was alone, he had a panic attack. He didn't know what to do, on one hand, this
could
ensure his safety at home, on the other hand, now he was truly alone. He'd ostracised his closest friends, and the new people he was with were abhorrent. He'd made life not worth living at Durmstrang, in the vein hope it might make things slightly more bearable at home.
None of the people he cared about would talk to him (except Silja and Magnus), and he didn't blame them considering who he was hanging around with, and all of the people who would were people he despised. The conversations he heard, and had to nod along to, were disgusting, the loneliness was crushing. He just hoped that this would at least be enough to get his father to leave him alone at home, enough that he didn't have to worry about dying any more.
Upon returning home, however, Lass soon found out how absolutely pointless his efforts had been successful in a way, sure; the abuse was slightly less intense, but it still happened, and Kalle's attention, ever so slightly, began to turn toward Silja. Lasse realised then that it wasn't worth it: hanging out with the asshole pure-blood supremacists, ostracising his friends, none of it. He was now miserable all the time, for the sake of being slightly less miserable some of the time, besides it was simply not in his nature to allow Sil to take his place. When it came to returning to Durmstrang, there was no question about what he'd do there. He was going back to the way things were, if he could. Lasse knew that it would take a while to regain his friends' trust, and that he had likely ruined things with Nik forever (considering his history), but he had to try to, or he'd go crazy. Kalle would be crazier than ever, once he realised that his son was back to his old, embarrassing ways, but at least he'd have the happy times he needed to keep going.
To his surprise, his friends welcomed him back relatively quickly, since he never actually mistreated anyone, they believed he'd been going through the motions. It wasn't an uncommon thing at Durmstrang Institute, especially in Woðanaz Hus. Lasse finally explained that Kalle was abusive, but not the extent of it, he knew he had to tell them that they couldn't do anything about it. They literally couldn't, his father's curse would kill him if he decided to move in with any of them, and even if it didn't, his father would just report to the Finnish Ministry of Magic that their parents had kidnapped his son and there'd be a massive incident over it. Kalle was well connected after all.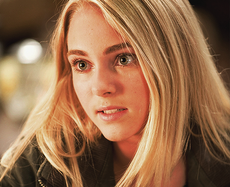 When Lasse returned from Durmstrang again after going back to his old ways there was
hell
to pay for him. Kalle had been thinking that his little tests had been working. He'd been labouring under the delusion that Lasse had begun to be turned around to his (read: "the correct") perspective. Lasse was the smarter of his elder sons and Kalle still had hopes of stamping his vile beliefs into him , and so Lass paid dearly for disappointing Kalle that summer.
There were several more "near misses", and Lasse started to believe again that he might really die this time. This solidified one idea in his mind: either he came back from school with an escape plan or he just didn't. The idea of an escape was still bittersweet to him, as with him gone he had no idea what would happen to Silja. However, Silja insisted that he get away if he could, she had watched their mother die, she couldn't watch Lasse die too, especially not like that. Much as he hated it, he knew she was right.
Triwizard Tournament
Edit
Early on in the new year at Durmstrang, both Lasse and Silja were invited to be part of the group of students who went over to Hogwarts School of Witchcraft and Wizardry for the Triwizard Tournament in order to participate in the customary Inter-School Quidditch Cup as the seeker for the Woðanaz Quidditch Team. To Lasse's surprise his father actually agreed to them going, presumably for the sake of appearances, Lasse assumed. Lasse couldn't help but be excited about this, he had heard Hogwarts had much less of a problem than Durmstrang in terms of pure-blood supremacy, and a year of at least partial freedom from that was going to be refreshing. He was also insisted to see the various other differences between the schools, only ever having seen students from Rättförtrolling before in terms of other magic schools, and even then just briefly and for the quidditch games.
He wasn't disappointed, as soon as they arrived at Hogwarts Lasse felt like the place was warmer in atmosphere than both his father's house and Durmstrang combined. When the rules of the tournament were explained Lasse already knew that underage students could not participate in it, and so he didn't have the same outrage some of the Hogwarts students did. Besides, the last thing Lasse wanted was to put his name in for something that might kill him. Lasse would die for something important sure, but not galleons. He dealt with that enough as it was already, he didn't need that here as well. Besides, if he got it he'd not be able to play quidditch, and he'd much prefer to play quidditch.
Romance with George Weasley
Edit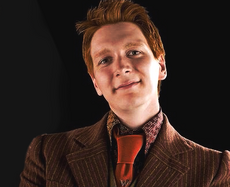 Early on in the year, Lasse attended the
Frigg
versus Slytherin quidditch game in support of his
younger sister
, and many other friends on the Frigg team. However, Lasse's eye was well and truly captured by
George Weasley
, one of the beaters for the Slytherin quidditch team, who Lasse thought played spectacularly and whom he harboured a major crush thereafter.
Lasse remembered this when the Yule Ball was announced, as he didn't waste much time before asking George if he'd like to go with him, apparently certain that someone else would immediately snatch him up if he didn't ask right away. Lasse prefaced asking his question with a ramble about the manoeuvres he saw George do and was impressed by when he saw Slytherin vs Frigg, going off into Finnish for a few seconds before remembering he's talking to an Englishman, repeating said thing in English, before finishing off by actually asking the question. His technique for asking seemed to amuse George, who accepted.    
"It's fine, I like cooking
so I think we can make
this wok."
— The stupidest jokes ever, as made by Lasse, upon
George explaining he's pansexual.
It became quickly apparent that Durmstrang took quidditch far more seriously than either Hogwarts or Beauxbatons, the Durmstrang matches looking practically like professional matches to the other schools' students. Lasse noticed the difference, but didn't make the same mistake a lot of his teammates made by underestimating them. He'd been impressed by a lot of the other schools' players, and definitely knew Slytherin and Gryffindor could give them a run for their money. Especially given how good he'd seen the Weasley twins were. When it came to the match against Slytherin, Lasse discovered he'd been right not to underestimate the Slytherin team, while they weren't doing badly by any means. Slytherin managed to gain a lead large enough, just about, to edge a a draw, even though Lasse beat Draco to the snitch. While the rest of the Woðanaz Quidditch Team whined, Lasse celebrated with Kaari and his new boyfriend. Apparently, unlike his team, he was a match half won kind of guy. He even kept up his traditional twirling of Kaari in celebration.
The Yule Ball
Edit
Over the course of the months before and after the Ball, George introduced Lasse to his various other siblings, having already met Ron, Ginny and Fred fairly early on. George had happened to have had several of his elder brothers around the school even though they'd left. One, Edward, being a teacher and the other two, Charlie and Percy being there in some capacity to do with the tournament. While his meetings with the former two were pleasent, his meeting with Percy was brisk and disinterested.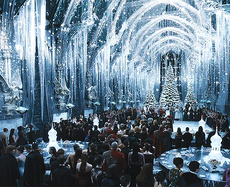 When the pair attended the ball together and had a fantastic time of it dancing around and having a good time, having a bit of a laugh about how some of their friends were playing a kind of capture the flag game over some
firewhisky
they were fairly sure they could have simply asked one of their cousins for. They talked with them as well, of course, but Lasse was far more interested in dancing the night away with his now, he was fairly sure, boyfriend; of course he made sure that his date was too, honestly he probably could have had fun doing anything from how giddy he was that particular night.
Las was also very determined to enjoy the music of the band Dumbledore had booked, Weird Sisters, whom Lasse was actually a fan of to some extent. It was the kind of night that helped Lasse remember the sort of fun life was so worth it for, what it was meant for, it had been the best Christmas, the only one in some ways, he'd had in nine years. In the days after it reminded him that he might not have a lot of days as spectacular as that Christmas left: he remembered that he might not have so many days left in general.
Finally Reaching Out for Help Again
Edit
Eventually Lasse and George's relationship got to a point where Lasse finally felt able to explain the situation with his father to someone, and reach out for help. For the first time ever, Lasse confided what was really happening, and his fears that he would probably die over the summer that year when he returned home. Trusting George implicitly, which did not come easy to him, was the only way he could have done this. Lasse built up the resolve over several days to ask George for a word in private about something important. This ended up being one of the many secret passageways George knew about, which few other students or even teachers did, there Lasse showed George his scars and explained what was happening. After telling him, Lasse quickly felt guilty for involving George in all of his problems, again fearing what might happen if people got involved. However, from what he'd heard from George about his family and extended family, they sounded like they could take on almost anything to sixteen-year-old Lasse, he had the distant hope that maybe they could even help him escape from his father. A hope which George assured him about, him being furious to hear about the way Lasse was being treated, and by his own family. 
When Lasse returned on the boat home, Kalle had already revoked permission. He could tell as for the past few days he and Sil had been starting to get ill. Kalle had clearly done this as a way to punish him for "embarrassing" him at Hogwarts. He said his goodbyes to his new friends, as well as George, all of whom he worried he'd never see again. Given the past year's antics, and his father's nature, Lasse knew that he had a bad time in store, he wasn't sure he'd even make it to his birthday. In that case this would be the last time he saw any of them. Though only George knew what was really going on, the others only likely being confused by the way he was quite so intense about it as he bade them all farewell. 
Second Wizarding War
Edit
Rescue and Adjustment to Having a Proper Home 
Edit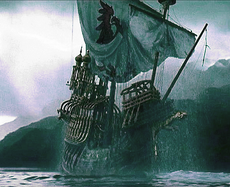 Still feeling a level of guilt for involving
George
and his family in his "drama" (in his
own
words) and the sadness from what he still felt was a kind of goodbye (even if "just in case"), left Lasse feeling unable to join in much with the excited conversation his friends were having on the way home. This especially hard due to his worsening illness because of the curse. Instead he stared out of the window, thinking about the plan he'd devised with his boyfriend.
Kalle's curse's sickness-like effects only started to go about the process of slowly wearing off once Lasse was at home, as usual, and for much of the first week he was still very weakened by them. This made the instant recommencing of his father's "experiments" only take a bigger toll on him than they usually did, which in turn made Lasse feel even less likely to make it to his 17th.
He'd devised a new one he seemed to feel the need to test constantly. For his "abuse of [his] trust", Kalle tested this spell on Lasse near constantly. It was creatively called the burning curse, the effects were a sensation of burning alive without the physical results of which. So while this particular curse didn't scar him, it did make him feel as if he was being charred to dust over and over again. On one occasion, shortly after their return to the residence, Kalle locked Lasse alone in his bedroom with the spell cast on him and left him like that for several hours, during which he screamed until he could no longer manage to, and scratched against the door until his fingers bled; later explaining to Silja that he'd had an instinct to try and get in the shower to "put it out". Upon release from both his room and the curse Lasse was physically unable to speak for days from the screaming, and in pain from having desperately scratched at his door, having lost one of his fingernails.
He made sure to prepare things as best he could for the 5th of July, while trying not to tip Kalle off that a plan was even in the works, when the spell would wear off and he would have his window of opportunity to escape, with the help George had offered without a second thought, but which had meant more than words to Lasse. He had more than enough time to plan, but the 5th and his escape was the only shred of hope as well as the only thing Lasse had to look forward to. That was if he could even make it that long. As mentioned above, after hearing of the kind of people Lasse had been befriending, about him having gone to the ball with a boy who he now unashemedly referred to as his "boyfriend", during the trip to Hogwarts Kalle had so "graciously allowed" him to go on, Kalle's 'punishments' had gotten only worse and more frequent. This naturally menat fears of not making it to his 17th birthday was only growing, as there had been more near misses with both the drowning and the breathless.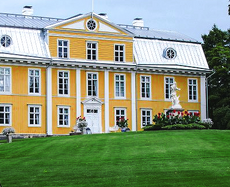 A few days before Lasse's birthday, Las penned a letter to George detailing his further advice and elaborating on the plans they'd made around it before he'd left
Hogwarts
for "home". The plan was to sneak Lasse out undetected if possible; they would have to attack Kalle, how ever much some of them wanted to anyway, only if it was completely necessary, given that he was a dangerous maniac. 
Lasse's bedroom window was right by the ladder onto the roof, and so Las was to climb along the side of the building slightly, before taking the ladder down.Lasse and whoever George managed to bring with him would help him back to The Burrow. This was what would happen if things went smoothly. It would not, however, run anything like that smoothly. Which was why it was lucky Molly Weasley contacted more people for backup.
Kalle had placed several charms over the Karppinen home, whether they were of his own invention or not was a mystery, but they alerted Lasse's father to the Order Members' presence instantly, as well as alerting him that Lasse had left the building. He'd been expecting somone to try this, especially troublesome Lasse, but at least one of them. The result was Kalle Karppinen giving his all to prevent the Order Members from taking Lasse from the residence. His first tactic was pretending to be a good father who Lasse was slandering for attention, and that this was all a huge misunderstanding, though soon dropped this act, as the Order was clearly not buying it. Lasse was obviously in appalling shape, injured and swaying on the spot as he stood (as if about ready to pass out), having clearly had a hellish time from the moment he'd arrived back in the Karppinen home. Though it can luckily never be known, it didn't even look as if Lasse could have survived much longer. There was no way on this earth that this could be a misunderstanding.
Kalle's next method was brute force, he took on the order members head-on by duelling them, despite being massively outnumbered. This was obviously futile, as many Order members had arrived, and all he had by way of back-up was Armas. He and Armas were good duellists, fantastic even, but they were certainly not capable of taking on half a dozen Order members on their own, not on their lives. As a result of how outnumbered the two wizards were, and with the help of Lasse himself (to what small extent he could manage to muster in his detrioirated phycical state), the group people of who came for Las were able to extract him (with the small amount of treasured possessions he'd packed in secret in a small duffel bag) with no one receiving any serious injuries.
Las was then taken to St Mungo's, unable to go straight to the Weasley's house as planned, to treat the more serious of his many injuries he'd accumilated while he was at home, thanks to his father, with some of the healers actually quite concerned about whether he'd acually make it. He did, however and once he had recovered enough, he was taken back home to the burrow, where he was assured that he could stay as long as he needed and wanted to, as he slowly recovered over the following weeks from the time he'd spent with his father at maximum wrath. Naturally George was at his side throughout this, with them basically joined at the hip for several weeks. This was, of course, while he was fussed over by Molly Weasley, who'd essentially accepted him as a surrogate son the moment George had explained his family situation.
Getting used to such a radically different environment, even though it was in an undoubtably good way was hard for Lasse. Initially, even though he knew from
Fred
and
George's
conversations about their family that this was not the case, he was wary of 
Arthur
 and 
Bill Weasley
, as if at any time he expected the penny to drop and for either or both of them to act like his own father and brother.
This was especially acute with Arthur, given he had no real experience with a functional male parental figure (other than his cousin Anton, who had been very different), as well as the fact that Arthur was around more than Bill. This dissipated with time, of course, but it was one of the major kinks in Lasse coming to be used to being in a good environment. On a lighter note, he found it odd at first that the Weasleys' home lacked a sauna, this being a norm where he lived. he even asked Mrs Weasley, quite seriously, where it was.
Lasse was very overwhelmed by how kind everyone was to him. For the first time ever, Lasse had a real home where he could feel safe, and he wasn't sure how to react to it. The first night he was psychically able to he insisted on cooking dinner by way of thanks, having planned to so ever since he'd asked for George's help in the first place. Though Molly was reluctant at first, he managed to puppy eyes his way into cooking and probably cemented in Molly the idea that he was actually and angel. He felt guilty for not helping with dinner more than this, as this was something he was used to doing, and as a result tried to pitch in if and when Molly would rarely cave and allow it. He also hadthe tendency to clean up rooms ofthe house when he was particularly anxious, much to the confusion of the Weasley children, to whom the spotless living room was just creepy. For the most part, he simply enjoyed, albeit apprehensively (due to his fear of finally imposing too much on the family), joining in with the antics and hijinks of the other Weasley children. The other Weasleys, for the most part, endeavoured to make him feel welcome as well. The time he spent in the Burrow the first summer, while not perfect in some substantial ways, was probably the best and least tumultuous since his mother's death, now nearly nine years ago. 
It took him a lot of time to trust that he was truly not imposing himself on the Weasleys, they'd been so kind to him even though a lot of them didn't even know him. Of course he knew George very well, he was still attached to him by the hip, and of course he was friends with Fred. He also knew Charlie and Ron, even if only vaguely, and Percy he was polite to despite their far less than stellar introduction during the triwizard year; however, before his rejoining the family after the Second Wizardling War, only had the occasional polite interaction over a few days before Percy's dramatic exit. Over the months, however Lasse slowly allowed himself to feel like part of the family. There was a setback during an argument, where Ron accidentally (but through full fault and idiocy of his own) said the complete wrong thing (that he literally wasn't part of the family) which set Lasse's anxieties around this back for a while, though he got back to a point where he felt at home with the Weasleys, as they all usually they made it very easy.
Getting His Siblings Out of Kalle's "Care"
Edit
Unfortunately, Lasse still had some pressing and urgent matters he had to deal with back in Finland. Kalle still had the youngest three Karppinen children in his "care", and so Las was determined to get them out. Especially his younger sister, Silja; who, in Lasse's absence, he was almost certainly their father's primary target. He'd he promised to leave only if he could come back for her, since he knew that if he didn't he would die, and that would still make her the primary target of Kalle's wrath. Half of his life had been spent trying to make sure she was safe: he wasn't going to fail her if he could help it. He had to get her out of there and that would mean taking it to their government: a daunting prospect considering how it "worked", or didn't as the case may have been.
First came enlisting the help of his maternal family: the Vanhanens. The family so happened to be one of the most prominent in the magical community in Finland, matched only by his paternal family (the Karppinens) themselves. With the help of the "head" of the Vanhanen family, Kalevi Vanhanen, a beloved former president of the country and muggle and gay rights activist, and Lari Vanhanen, leader of the "Taikuri-Neuvottelu", Kal's youngest brother. They went about working out how this would be done. Both also so happened to hold a fairly valid grudge against Kalle themselves, due mainly to the death of Lasse's mother (their sister) under extremely suspect circumstances, and now what had been done to her children in his "care". With their beliefs about the "sudden illness" Anna-Liisa had suffered confimed, they wanted Kalle to be charged for what he'd done to Anna-Liisa and her children. However Pietari Pekkanen, current president, was Kalle's friend as well as more than somewhat of an idiot; and believed what he was told by Kalle to the letter.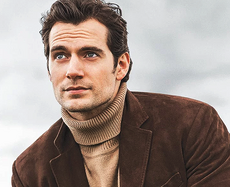 Lasse had been just what they were looking for to actually prove, or at least make it very hard for the current Minister to deny, what the Vanhanens had "suspected" (read: known) for nearly ten years about
Anna-Liisa's
death. The result involved Lasse recounting his abuse to both the "Taikuri-Neuvottelu" and the "Taikuri-Neuvoston" (the two arms of the Finnish Ministry's governing and trial system), the later of which was ran by 
Anders Eriksson
. Anders was Lasse's cousin and a Vanhanen through his mother
Brigitte
, though at the time he someone who Lasse believed was a close personal friend of Kalle's.
In reality, this could barely be further from truth; as Anders found out more about Kalle, he could tolerate him less and less. Though Lasse had no way of knowing he had this support too, he thought that he was up against another person who would simply think he deserved it, or that what happened to him was needed for the creation of Kalle's curses. This was exacerbated by the incident with Ulrik, ever since Kalle had Lasse soundly convinced that if he dared try and tell anyone else he'd be laughed at, and then punished by Kalle severely.
The stories were by no means easy for Lasse to recount to anyone (it had been difficult enough to even describe what had happened to him to George earlier on in the year, the first time he'd told anyone), much less a group of mostly strangers, including several that he believed were complicit in some way; something that didn't help pysically was that his voice was still hoarse from when he'd been locked in his bedroom under the burning curse and screamed it away, this may have added some extra credibility in the eyes of some to his story, however. Refusing to leave his side unless he ablostely had to, George had also come with Lasse as support, which he appreciated greatly. In fact without the support he wasn't entirely sure he could have successfully pulled it off, or even conjured the courage to reapeat the stories of what happened to him.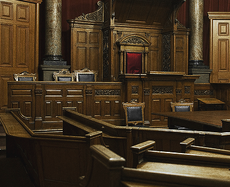 Upon arriving at the
Heleena Vanhanen Building
he found out that 
Kalle
 himself would be there, in order to give "his side" of the events. This would make telling the room what happened especially hard in front of the man who'd literally done it to him. However, the evidence of Lasse and his family, combined with the fact that he was a
pure-blood
from two prestigious families (something that mattered
greatly
at the time to a lot of the people in attendance), meant that enough people believedLasse so that that
Pekkanen
had to do
something
.
Anders also, had actually been horrified by his story, unsure of how he could have missed all that was going on under the Karppinens' roof, as a result he'd also applied pressure to the president to at least allow the younger Karppinens to be taken into the care of another family member.
The result of all this was that Kalle would be "investigated", and during this time his children would be placed in the care of family, the agreed upon family member would be their far elder cousin Bastian Hertz and his wife Maggie, as this was someone both Kalevi and Lari Vanhannen found to be acceptable, and who hadn't been involved in the proceedings in Finland (being a German wizard). Unable to fight this in a way that wouldn't out him as the complete psychopath he was, Kalle was forced, though with the curse in place and just dormant due to him giving permission, permit his three youngest children to leave his home in order to save face and in hopes of retaining his image at the Ministry. He did hope, however, that he could get the situation resolved in time for them to return before it was too late to once again renew the curse without it ever wearing off. While he had no real concern that his heavily biased friend would truly investigate him with any deggree of vigor, Pekkanen believed wholeheartedly in Kalle's innocence.
If Kalle said Lasse was making things up for attention, however, Pekkanen would believe him at face value, the man believing Karppinen senior no matter what he seemed to say; he was his friend after all, there was no way that Kalle could be like that, and Pekkanen not know that. Fortunately, he had to at least pretend to entertain it now, as both the "Taikuri-Neuvottelu" and the "Taikuri-Neuvoston" were in agreement that he should loo into this, the severity of the charges being hard to ignore (especially with almost all of the Vanhanens frothing at the mouth). Thus, yet again, Kalle's "problem child" Lasse had caused his plans a great deal of trouble and embarrassment, and he was furious about it, even if he could feel fairly assured that Pekkanen's "investigation" would once more turn up nothing. Pietari was consistent in nothing if not is supreme but useful idiocy and ignorance. He had also caused a great deal of hassle in the production of his curses, which were now in high demand from his allies within the Death Eaters, including his friend who ran the Taikuri-Neuvoston, Anders Eriksson. He was now without Lasse, his favourite test subject, or even Silja, who would have done in a pinch. Harri never would have worked, not for long anyway, he was too weak. He was left in the awkward position of having to ask Anders to kidnap someone in order to re-start production.
Final Year at Durmstrang
Edit
Change in Leadership, Increased Protests and Strife
Edit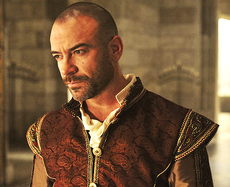 In the September of
1995
, Lasse began his final year at the 
Durmstrang Institute
. To his horror and surprise, however, his favourite professor, 
Ilona Geraikova
 (who was also the deputy headmistress of the institute) was not made headmistress as he had hoped and expected. The school's trustees requested instead that
Lennart Nyström
take over from the now mysteriously
gone
Igor Karkaroff
. This was bad news for Lasse on several levels.
The most notable from day one was that Nyström was one of those people that his father had somehow wrapped around his finger, and now he had most of the power in his school. Indicative of the year that was to follow, it was also announced that the school was undergoing a massive change: all half-blood students (and staff) would have to find another place to learn or work, as Nyström made a decision that many of the more elitist trustees and teachers had wanted for a while, for Durmstrang to be even more restrictive than it had been even before.
It was Rättförtrolling that would take on the lion's share of these students (it being most students nearest and most viable option, and it being used to picking up the elitist school's slack anyway), with Koldovstoretz and Beauxbatons taking on a few of the others if the location was more convenient. Lasse was disgusted by this, especially since he and a lot of his friends had been actively campaigning for years for the opposite, for muggle-born and half-blood students to be allowed to attend Durmstrang, should they choose to. To them, this was a massive step in the wrong direction. On a more personal level, it meant that Jeremias Alscher, one of Lasse's closest friends and the only person in his dorm group he could stand. They'd been each others' moral support and now he couldn't come to their last year because of Nyström and most the trustees' bigotry. While he still had a lot of his other friends still there, an important one being Kaarina Mustonen, the absence of Jere was definitely felt massively by Lasse.
Nyström also fired two of Lasse's most liked teachers for the same reason: Professor Eberhardt and Professor Herz, both of whom were half-blood and therefore apparently unworthy of teaching at the Durmstrang Institute any longer. In fact, the only teacher who Lasse even liked who was allowed to remain was Professor Geraikova, the duelling teacher, who so happened to be pure-blood. The rest of the teaching staff had views that aligned with Nyström's or they were at least complacent with them. The protests, a lost of which Lasse still organised and/or participated in, around this change to school policy were far less marred for Lasse now. He no longer had to expect any "repercussions" for his involvement in them, at least not other than the ones Nyström had in place. These were decidedly worse than normal, but nothing Lasse couldn't handle, and at least they were immediate. He no longer had to worry about what his father would do as revenge over the holidays.
Though nice to no one, particularly, other than his top students and those who fell into the blood supremacy line with as much glee as he seemed to (which oddly seemed to apply to a couple of students each year, incidentally having included Armas Karppinen), Lasse was possibly his least favourite. Not that the others who protested weren't a thorn in his side too, doing as much and in some cases far more than the young Karppinen had. However, not only was Lasse a blood traitor and a troublemaker at his establishment, he had just recently got Nyström's best friend in some really hot water with the Finnish ministry by speaking out against his father's horrifying abuse; the others hadn't had the tenacity to do that (nor the reason or oppotunity, but that was beside the point). In the spirit of this, Professor Nyström made sure to make Lasse's life as difficult as he could possibly manage at Durmstrang that year. However, due to conditions beyond Lennart's control (extreme unlikelihood of one of the Weasleys' parents torturing him for embarrassing them) it was probably one of the best and least marred by fear he'd had. Try as he might to expel him, his deputy head Ilona Geraikova and school trustee Kalevi Vanhanen II, refused to allow it, and he needed her agreement, or the agreement of all of the trustees to do it.
While Lasse tried very hard to do his best his final exams of his schooling, the F.U.T.T.s, his main focus and nervousness was focused on planning, strategising and doing well in the quidditch games. He cared deeply about his grades, but he cared more about impressing the scouts and hopefully the ones for his favourite team. If he didn't get an offer from the Ouroboroi, unrealistic as he knew it was to expect one, he knew he would be deeply disappointed not to get that letter and it would a least mar any offer he did get, no matter how irrational that was. In his practical F.U.T.T. exam for duelling he caused a stir, as he was the first person in a great deal of time to not only pass the test and hold the examiner off for the allotted time (as was required by the test), in four minutes Lasse managed to defeat his examiner in the duel. The last person to have done this was Ilona Geraikova, who defeated her examiner in three minutes, but who's counting. In his other subjects he would get good or average results. Only failing Dark Arts, though this was genuinely on account of refusing to take his exam in protest. 
Captaining the Quidditch Team
Edit
Offer from the Ostrobothnia Ouroboroi
Edit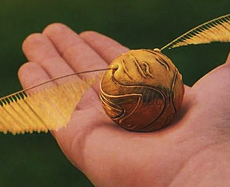 Lasse would also come to do well in the main thing he'd cared about achieving in: his quidditch matches. Having only a single year as 
captain
of the
Woðanaz Quidditch Team
, he helped the team to do better than they had in many years. Though he didn't by any means win everything, he did perform with skill and enthusiasm, and this was picked up by many scouts and players within the professional quidditch industry, which drew from Durmstrang a lot due to the immense seriousness with which the school took the sport.
Lasse had received offers to many teams before in previous years, including the Kittilä Kraken and the Malmö Mara. However, he had not be allowed to accept them by his father, and his hope was still to join the Ostrobothnia Ouroboroi had still always been in the back of his mind. However, if he didn't get an offer from them by Christmas, he knew that it was a lost cause, and he would accept one of the other offers he got, assuming even that. 
On the 23rd of December 1995 Lasse, to his (and no one else's) surprise and (everyone's) joy, received a veritable stack of offers, each with frankly unbelievable sums of gold offered to him. He got repeat offers from the Kittilä Kraken and Malmö Mara, having rejected the previous ones on the grounds of continuing with his education, he also received offers from the Gällivare Gengångare and Västernorrland Valkyries (his brother's favourite team, and the team two of his friends played on), which was absolutely amazing, but best of all, and he was overjoyed, he did receive an offer from the Ostrobothnia Ouroboroi. Lasse was over the moon, he'd hoped, but he hadn't actually expected to be offered the spot. While the letter from Anton Eriksson of the Valkyries had promised a good deal more money than the one from Ruuben Linna of the Oroboroi, there was no question about what he'd pick. He accepted the Oroboroi's offer, and would be due to start in 1998, upon Linna's official retirement from the sport. This meant that Lasse would have a few years where he'd be paid essentially to just not take a more immediate offer from another team (such as the Kraken's offer, which would start a year earlier, or the Mara's which would start immediately).
This didn't mean he let the team down after he was back, however, of course not. Lasse loved playing for the team, despite the fact that for a lot of the years he'd been there they'd been mostly terrible to him over the years. In some ways, though he played well, they resented having someone "like him" (in more than one way) on he team. Most people in their house team, and in their house team in general, tended to be from very staunch blood supremacist and conservative families, and so being a known blood traitor had meant that he needed to be spectacularly to have even been considered, and he and Kaari most certainly were good. Though his time on the team was hardly perfect for a myriad of reasons, there was nothing Lasse enjoyed at Durmstrang more than quidditch. It was somewhat of an outlet, and he enjoyed the banter with his friends on the other teams.
Moving Into the Flat
Edit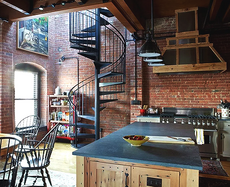 After having graduated from 
Durmstrang
, he lived with his boyfriend
George
, as well as 
Fred
 and (after a year) Fred's girlfriend 
Beth
 in their flat in London over the top of the twins' shop
Weasley's Wizard Wheezes
. During this time Lasse endeavoured to help out around the shop while he considered what he wanted to do to keep him occupied before his time seeking for the
Ouroboroi
 started up.
This was actually a lot of fun, he spent a lot of time with George and some of his friends, and the things that George and his twin came up with were equal parts hilarious and ingenious and thus it was a pleasure for Lasse to watch them unfurl their new inventions and ideas. He'd seen some of this during the Triwizard Year, but nothing to quite this extent. Somehow they'd got even better, and he loved it. He even got the chance to try them out first. A good example of this was that Lasse made his hair go temporarily lavender using a lavendergrass flavoured sweet made by the twins.
After Bethan joined the boys in the flat after her final year at Hogwarts, she and Lasse and her got even closer as friends as they lived together (having already been fairly close as it was from the amount of time they hung out together during the Triwizard year), with Beth often recruiting Lasse as backup to help goading Fred into doing something stupid or crazy. This included the time with the lavendergrass sweet, Lasse took that in order to convince Fred to eat one to mabe his hair go bright grape purple. All in good fun of course. Lasse and Beth grew in their friendship to a point where they were best friends in their own right, often coming up with mischevious and cheeky tricks of their own making life in the flat an entertaining one to say the least. One thing Lasse missed was quiddicth, which he managed to practice at the Burrow and at the stdium in Vaasa to keep his skill from slipping before he got to take up. He would even get the chance to play if Ruuben was unable to, and thus was working as kind of a reserve player until Linna made his retirement official.
Beth also introduced Lasse to the all important art of 
Dungeons and Dragons
, something that the twins and Lasse became thouroughly interested in. Lasse also got a chance to grow his knowledge of muggle literature and films, which he had a lot of fun with. Especially because he'd been barred for so long from getting to enjoy it by his father, due to the staunch
pure-blood supremacist
 environment he'd been raised in.
Several other members of the Order joined them in the D&D games, apparently held every Thursday, including renowned auror Alastor Moody, as well as his son Aidan, and daughter Amaka. Moody had a tendency for insisting the party maintain "constant vigilance" from bandits, lest they be killed in the night, despite bandits having never appeared in their campaign before. 
Lasse especially came to be a massive fan of Tolkien's legendarium, which he'd had a chance to discover, having obviously never previously been allowed to read muggle literature for the same reason as everything else muggle. This fondness was one of the few interests he particularly shares (other than the 20-year-old D&D campeign) with Fred, they both have a fond appreciation for The Silmirillion, a work of Tolkien few people seem to be able to complete). This would lend to the interest he gained in muggle rock music, more specifcally metal music. As a result of this, he had a particular fondness for Blind Guardian, who produced a lot of songs based on Tolkien's work even then, but later a full album on the Silmirillion, which he enjoyed due to the references he picked up to Finnish language and the folklore of Finnish muggles, which he'd read about at school. A lot of the drinks he created for his pub in later life would also have a heavy Tolkien influence in their names.
The friends would habitually re-arrange their furniture or use magic to hide or glamour significant elements of the house in order to throw off and confuse their family. Such as magically hiding the fireplace for three visits and then leaving it there suddenly on the fourth and pretending that no change even occurred, the fireplace was always there. Lasse did have trouble with this, however, he feels guilty if he lies about things and doesn't like doing it; while he can and does do it for the sake of jokes, this particular game was something he struggled with at first. Another thing Lasse was able to get into again was cooking, having done it by necessity when he was growing up under Kalle, he oddly missed it when he was at The Burrow and Grimmauld Place, when Molly was the chef for the most part, not that he hadn't enjoyed her cooking. In part he found cooking comforting, and came to like doing it on some level.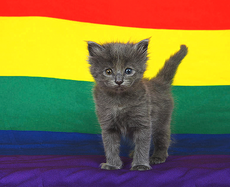 His relationship with
George
 remained strong as ever, growing even stronger as the couple continued to cohabitate, a big step, especially since they were quite young, however it seemed to be working out. Of course the four roommates didn't escape the inevitable occasional argument, even Lasse and George found the occasional thing to argue about However, "fallings out" never really lasted any significant length of time.
The four adopted several cats together, including Sooty, Simba, ___ and Pörröinen (who was humorously named by Lasse and meaning literally just "fluffy" in Finnish). Four, simply so that the "custody battle" when they eventually moved into separate apartments wouldn't be such a struggle, it was already decided who would get whom. But that wouldn't happen a long time ye, especially since George and his brother really needed to coordinate efforts in the early years of them setting up their shop Weasleys' Wizard Wheezes.
Despite his storied past with regard to testing magical things, Lasse actually really enjoyed testing out the twins products when they needed someone to see if something worked as expected and there was minimal risks involved (otherwise he would be too anxious to do it given his past), and it was all in good fun. This led to an occasion where Lasse was trying out some sweets the brothers had developed, which turned those who consumed them's hair the colour of the sweet, for a week after trying a lavendergrass one, Lasse's hair was a light shade of purple, which he felt he suited. He reprised this that Christmas, in order to troll Fred (with the help of Beth) into also eating a different sort of purple sweet. This also lasted for a week, until New Years Day, since it had been during a Weasley Christmas, which was an occasion Lasse had come to love. Though the first time he was there it was strange not to have to prepare lunch, Lasse was actually deeply relieved to avoid the stress of it.
George's Holey Experience
Edit
Bill's Wedding
Edit
Muggle-Born Network
Edit
Working as a Smuggler
Edit
Mystery Wound
Edit
The Diaspperance and Death of Silja
Edit
Recovering from Silja's Loss 
Edit
Torture and Death of Kalevi
Edit
Battle of Liliput & Getting Wounded
Edit
Further Work as a Smuggler
Edit
Battle of Hogwarts
Edit
Duel with Fredrik Ostberg
Edit
Duel With Armas Karppinen
Edit
Aftermath
Edit
Opening The Nymph
Edit
Starting Up and Putting the Pub With his Cousin
Edit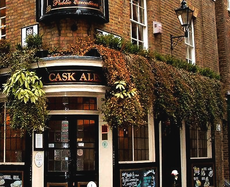 Lasse always had a keen interest in music and in creating interesting beverages, and so when he left
Durmstrang
, one of the things he did to keep himself occupied when no quidditch was on was open a pub at number 89 on
Diagon Alley
, across the street from
Weasley's Wizard Wheezes
, which he named the 
Nervous Nymph
, it's often just called the
"Nymph"
for short.
He first opened the pub's doors in early 1999 the decision to start the pub had been made shortly after the end of the Second Wizarding War, which Lasse had played a fairly intense role in, having been a smuggler for the Muggle-Born Network, recieving a several awards for his troubles, which he never really felt like he deserved much to George's exasperation.
Lasse begun by buying the old, and basically derelict at this point, space on number 89 in the summer months of 1998, and begun work renovating it with some advice from his cousin and making it what he envisioned the pub to be. He had a very clear vision of the theme, he wanted it to have a natural magic feel, a warm feel. He wanted it to feel like a second home to his extended family in some ways, like they, especially his boyfriend's family, had given him a home when he'd needed it after escaping his father. He'd always be grateful for that, and he wasn't quite sure how he was going to repay that. he also wanted it to be set up in a way that was conducive to live performances, as he already knew that he wanted that to be something his pub focused on heavily.
It was through this that Holly Coleman, someone who Lasse knew well from their time with the Muggle-Born Network, who had a similar passion to Lasse for organising musical events, but who had more experience with setting this kind of thing up, as well as the technical side of performing music live, being a performer in her own right. Wanting to have a more quiet (in the stress sense) career than some of their family and friends (and even Lasse with quidditch also going on in the background), she offered to take on the role of event manager, having always quite liked working in the pub on the island she was born on.
He aslo, again with the help of Mags, went about planning the drinks menu as well, both cousins having a passion for and a lot of fun inventing various tasty drinks witth a veriety of interesting magical effects.
Holding Events for a Musical Scene
Edit
Though they do have some regular nights as well, the Nymph stands out as host of a variety of live musical acts from all around the worldwide wizarding community, the popular rock band Auberon having performed there a lot (especially in their earlier years), as has the popular band Weird Sisters on multiple occasions, thanks to the careful planning and negociation of Holly.
Growing Success
Edit
The longer the bar was open the more popular it became, and Lasse with the help of his co-worker Holly Coleman (who had a lot more experience and skill with this) were able to book more and more high-profile acts, it's a popular music venue in the magical community. Lasse and Holly still work as bartenders, however, both enjoy coming up with new special (and magical) drinks, a lot of which spark, glow or have other anomalous magical effects on the drinker that are listed on the board along with prices.  
Quidditch Career
Edit
Early Quidditch Career
Edit
Beginning his Career Right After The War and Instant Fame
Edit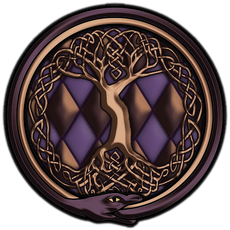 Shortly after the end of the
Second Wizarding War
, Lasse still chose to take up the position given to him in the offer he received for a place on the 
Ostrobothnia Ouroboroi
, due to him impressing their seeker of the day,
Ruuben Linna
 (whom Lasse was a massive fan of). Lasse was quickly a major success in the sport, as was to be expected, and helped the Oroboroi to (once again) win some pretty mazing vicoories against  their long-time rivals the
Västernorrland Valkyries
, whom they'd recently been having difficulty with due to their
new
beaters
.
Lasse, however was very familiar with their work from school (and from being close friends with the pair), and therefore well equipped to play against them again. In fact, he and the Solbergs enjoyed playing up the rivalry between the two teams, given the fact that in reality they were as close as family in many ways in reality and it made the tabloids very confused. 
String of Finnish League Victories
Edit
Making it on a International Level
Edit
During Finnish and Scandinavian Cup matches his playing caught the eye of the captain of the Finnish National Team, in late 1999 and offered him the newly-opened seeker position (also left by Ruuben Linna), as a result he was able to launch his international career fairly early in his quiddicth career, given that he'd only begun playing for the Oroboroi in early 1999. He helped the team continue reach great success, them having been fantastic to begin with, with Finland placing highly most World and European Cups, even winning the world cup in 2010.
Friendly Rivalry with the Solbergs
Edit
Quidditch World Cup of ___
Edit
Friendship With Anton Eriksson
Edit
Becoming Captain
Edit
Froposing to George
Edit
Marrying George
Edit
Adopting Fergus
Edit
Adopting Silja
Edit
Deciding to Have Mikael
Edit
Deciding to Have Madeline
Edit
15 Year Anniversary
Edit
The Fate of Kalle
Edit
The Duel With Anders
Edit
Discovery of His Horiffic Plans for Lasse
Edit
Valpuri's Reaction
Edit
Shock and Recovery
Edit
Etymology
Edit
Lasse has hetrochromia, which he inherited from his mother's side of the family, the Vanhanen Family, he shares the trait partially with his maternal cousin, Bastian Hertz, Bas' daughter Katinka, his cousins Magnus and Anders, and fully with his uncle Kalevi Vanhanen.

It's also later shared by Lasse's son, Mikael.

He won two wands during the Battle of Hogwarts, his brother Armas Karppinen's, Cadwal Vaughan's and another Death Eater, Fredrik Ostberg's, as a reult of duelling and defeating both of them, among others. He keeps them in a small wooden box in the attic, where they're mostly left forgotten.
Lasse had the means and skill to fully live his brother's dream, however he chose not to play for the Västernorrland Valkyries, as Armas had always wanted to, turning down a spot on that team for his childhood favourite team, the Ostrobothnia Ouroboroi.

He actually inadvertently lived another part of Armas' dream by becoming the captain of the Finnish National Team in 2011. Though he did this because he wanted to, not because Armas wanted to.
Lasse's friends Nik and Yuri Solberg do play for the Västernorrland Valkyries, however.

The friends play up a fake rivalry on the pitch due to their respective choices in teams, since the Valkyries and the Oroboroi are rival teams.
This rivalry is also played up with their manager, Lasse's second cousin Anton.

Lasse is close friends with Armas' idol Anton Eriksson (their second cousin) in later life, having helped his son (another friend of his) Magnus to help Anton with the recovery from the abuse his first wife inflicted on him, Anton and Lasse both having experienced abuse of the torture variety, but with Lasse's being perpetrated his father. Armas had always imagined having a close relationship with Anton as a child, and impressing him as a seeker greatly.

On this note, Lasse did impress him as a seeker, having gotten an offer from the Västernorrland Valkyries to play for them, Anton must have suggested him as his replacement when he retired. However, as mentioned before, he turned them down for his favourite team the Ostrobothnia Ouroboroi.
Even if Armas didn't annoy and creep out everyone on a visceral level, as a closeted blood traitor and a victim of domestic abuse, there is no way Anton could ever have liked his cousin Armas. Armas having inflicted abuse on his own younger siblings, killing one of them, Armas is a completely and utterly abhorrent person in the eyes of Anton.

He has a tendency to "twirl" his best friend Kaarina Mustonen when they win a match together, in celebration. She is okay with this, or he wouldn't do it.
Lasse's signature on autographs was only written with a "K" for Karppinen for autographs for a short amount of time. After getting married in 2002 Lasse changed his name (not wanting to keep his family's name) to Weasley and thus began signing with a "W".

This has led to people considering the autographs "rare", and them becoming valuable among "fans". This makes Lasse uncomfortable whenever he's told about it.

Lasse is related to the Magical Swedish Royal Family via his father being the cousin of Viveka Frystström, this makes Lasse the second cousin of Ludvig VI. 

He's seemibgly slightly awkward about this fact.
It also often leads to confusion, and Lasse has to clarify that, no, he's not in any way royalty.

Lasse is often compared to his uncle Kalevi, a famed activist and leader who unfortunately was murdered duing the course of the second wizarding war, due to a few similarities about them. Lasse finds this comparion highly flattering, idolising his uncle, but also fails to see any truth in it.
As a teenager, Lasse had a huge crush on Cam Nyx, the back up guitarist and violinist from Knights of Nyx, which he is extremely embarassed about. He used one of his posters of him to troll his father by permanently sticking it to the ceiling of the master bedroom of the Karppinen home.
References
Edit